Akasaka Tsuba
TS0594
SOLD
An early 18th century Akasaka tsuba by the third generation, Masatora. Sukashi diagonal planks with a partial single kiri. Rounded mimi. Excellent color and condition. Not a production of factory plate, there is wonderful graining in the metal. Shakudo sekigane in the hitsuana. 7.6 cm x 7.36 cm x 5.9 mm. NBTHK Hozon kanteisho. Boxed with hakogaki by Kanzan Sato attributing the tsuba to the third generation..
The following genealogy of the eight generations of Akasaka smiths lists only the date of death.
Tadamasa (Suemon) 1657
Tadamasa (Shozaemon) 1677
Masatora (Shozaemon) 1707
Tadatoki (Hikojiro). Later changed his name to Tadamune also known as Oyahiko (parent Hiko). The date of his death is unrecorded.
Tadatoki Refered to Naka Hiko (middle Hiko) 1764
Tadatoki (Hikojuro) 1796
Tadatoki (Hikojuro) 1805
Tadatoki (Hikojuro) Date work as late as Kaei (1848 - 1854)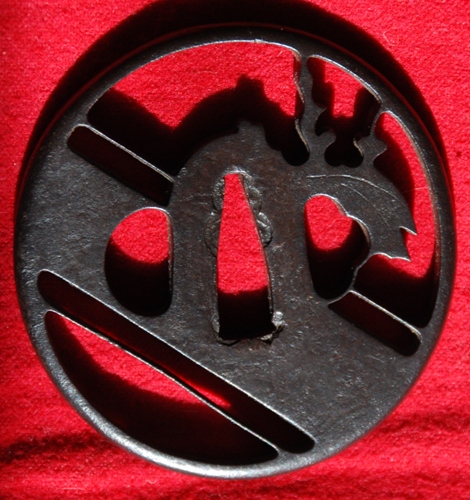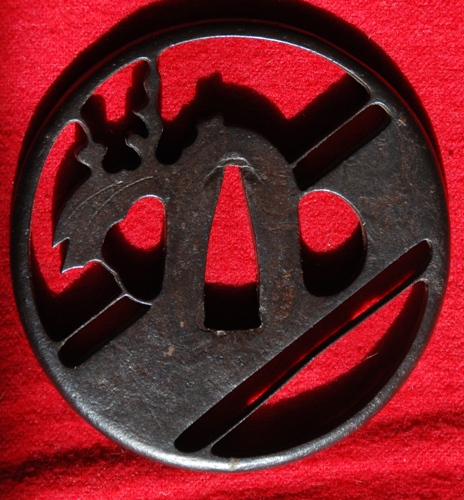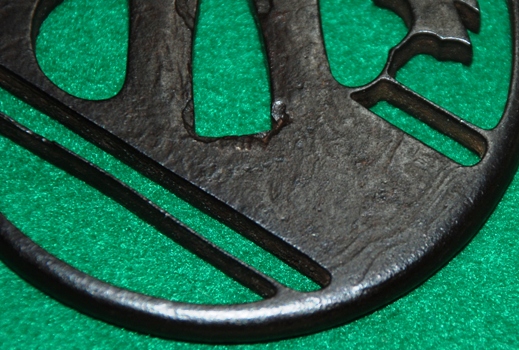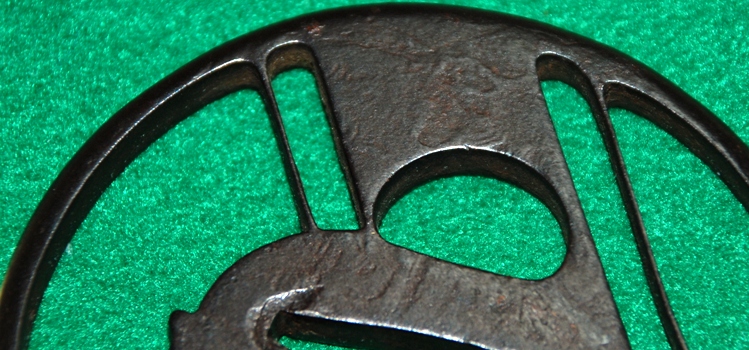 Wonderful Graining