Chikushu Sou Tsumu Tachi
GG0517
SOLD
A utsushi of a Tomonari Kokuho by Mukansha smith Sou Tsumu. Heisei juyon nen ni gatsu kichijutsu (February 2002) Chikushu Ju Tsumu Saku / Bizen Kuni Tomonari. Ubu, koshizori, tapering width. Hawatare: 2 shaku 6 sun 2 bu (79.39cm or 31.26") . Sori: 2.9 cm. Motohaba: 3.299 cm. Sakihaba: 1.917 cm, Kasane: 8.8 mm. Suguba with ashi, ko choji, kinsuji, ko nie, kinsuji, nado. Ko itame hada, konie, chikei, midare utsure., nado There are larger bright nie here and there in the ji, perhaps too small to be jifu. The boshi komaru is slightly hakikaki.
He was the most award winning modern modern swordsmith. A resident of Bizen, he made many copies of famous swords smiths. Soshu school, Yamashiro, Bizen den, and Kitomaro. This is a copy of a Ko Bizen Tomonari , who was active around the Eien period (987-989).
So Tsutomu is a famous Gendai swordsmith of Fukuoka pref. in Kyushu. He was born in 1927 and learned under So Masamitsu. Tsumu got many prizes at the annual sword-making contests and was approved Mukansha-tosho. He is very good at forging sword modeled on Kiyomaro or Sukehiro. Tsutomu aimed at Sukehiro on this tanto and shows a complete work. He was on the fast track to become a Junin Kokuho, but died before he could receive that designation.
His father, and teacher, Munehiro, was a swordsmith of Fukuoka was born in 1905. He learned from Komiya Shiro Kunimitsu, then in 1942 took the name Masamitsu. He produce naval swords until the end of the war. After the war he was approved as a sword smith in w and Kinsuji work and pulled out. It is a work that remains in the record as a modern master.
In original polish, shirasayas with sayagaki, NBTHK Hozon Kanteisho. $16,500




Hataraki, kinsuji, chikei & dust from sword paper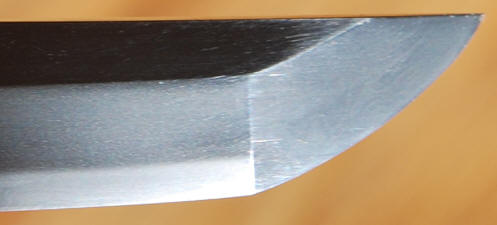 Midare utsure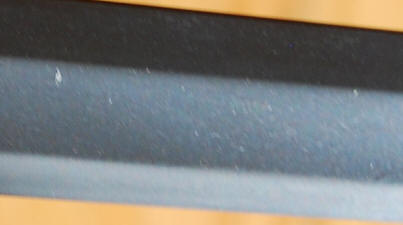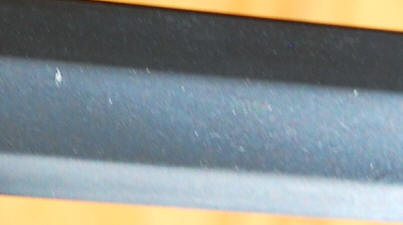 Midare utsure





Heisei juyon nen ni gatsu kichijutsu Chikushu Ju Tsumu Saku Bizen Kuni Tomonari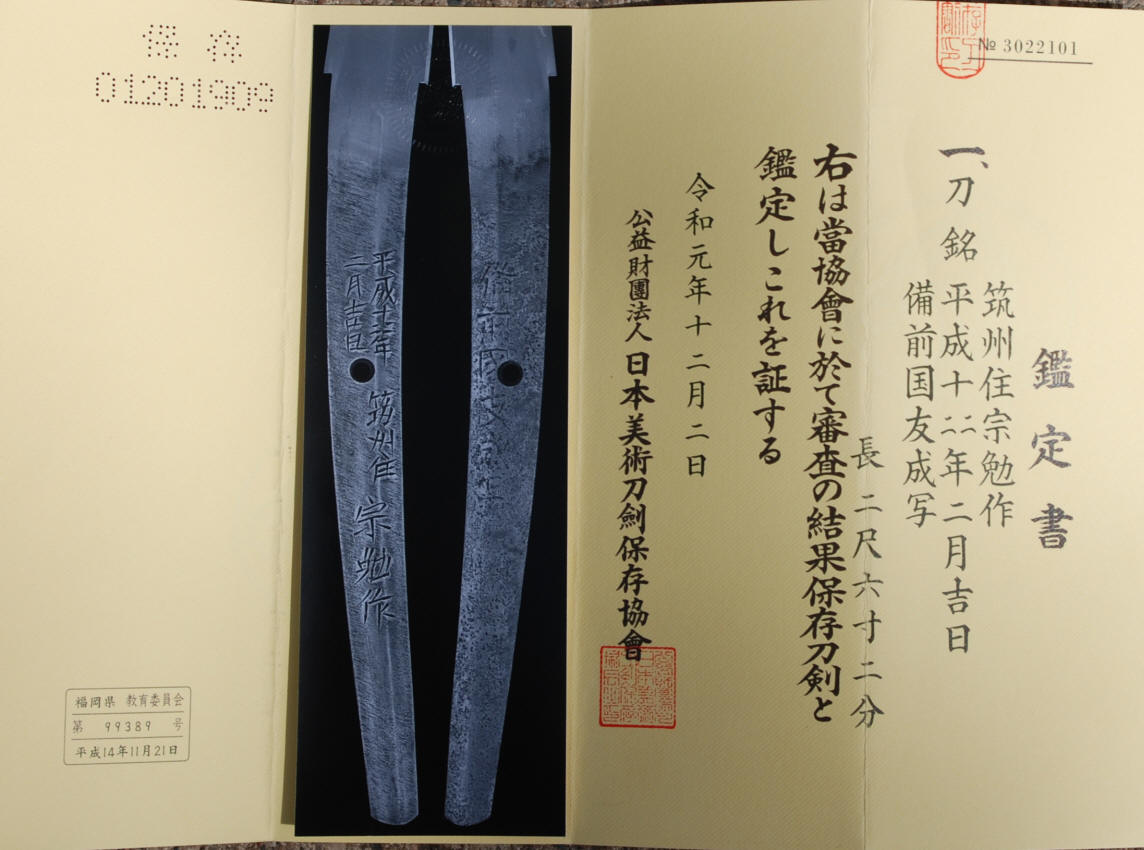 NBTHK Hozon Kanteisho