Daido Katana
S0310
SOLD
A slightly suriage katana, signed nagamei, Tajima Daijo Fujiwara Daido. Hawatare: 2 shaku 3 sun 4 bu 7 rin. (71.12 cm / 28"). Motohaba: 3.05 cm. Sakihaba: 2.26 cm. Kasane: 7.1 mm. Sori 1 cm. Shinogizukure, iroi mune, chu kissaki. muneyaki, Gunome, notare midare, togare, yo, crab claw patterns, ko-nie, sunagashi, ashi iri, a strong full length muneyaki, nado. The jigane is an itame, slight nagare, some scattered larger nie near the ha, and profuse chikei, with masame in the shinogiji, nado. The boshi is Jizo pattern. In newer polish, shirasaya, with one piece gilt copper habaki. Accompanying koshirae: polished leather tsuka ito over black same, with shakudo dragon menuki; black stippled saya, splitting near the mouth, with horn kurikata, iron kojiri with silver and gold nunome; good stone finished iron tsuba, illegible signature, reading in part Ki Yoshitsune. NTHK kantei have been lost. He is rated with a double triangle in the Nihonto Meikan, and valued at 2,800,000 yen in the Toko Taikan.
Tajima Daijo Daido, who also signed Tajima Daijo Naofusa, worked in the Mino tradition during Kanei (1624 - 1644) with dated works of Kanei 15 (1638) Kanei 20 (1643). Daido Naofusa (Circa 1624) is of the Kanemichi / O-Kanemichi / Mutsu (no) Kami Daido lineage originally from Mino Kuni. The Daido smith relocated to Kyoto and Daido Naofusa migrated to Tango Kuni. There is a wakizashi signed Daido Naofusa Nyudo in the Hosokawa Eisei-Bunko Museum reputed to have been a favorite of Hosokawa Sansai Tadatoki (1563 - 1646).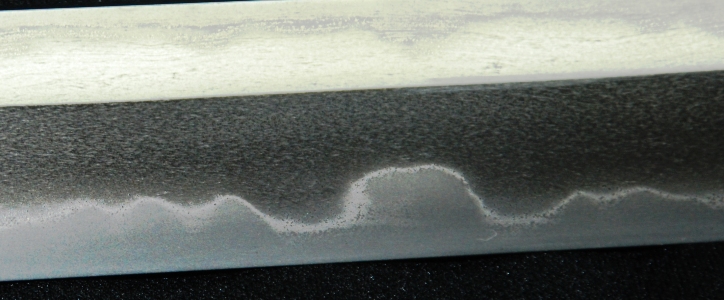 Upper left, a very strange polishers' signature.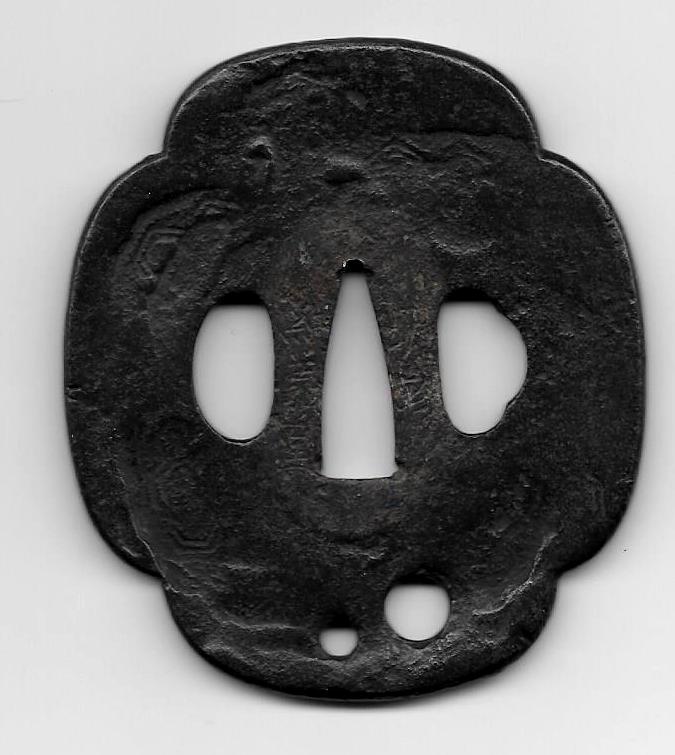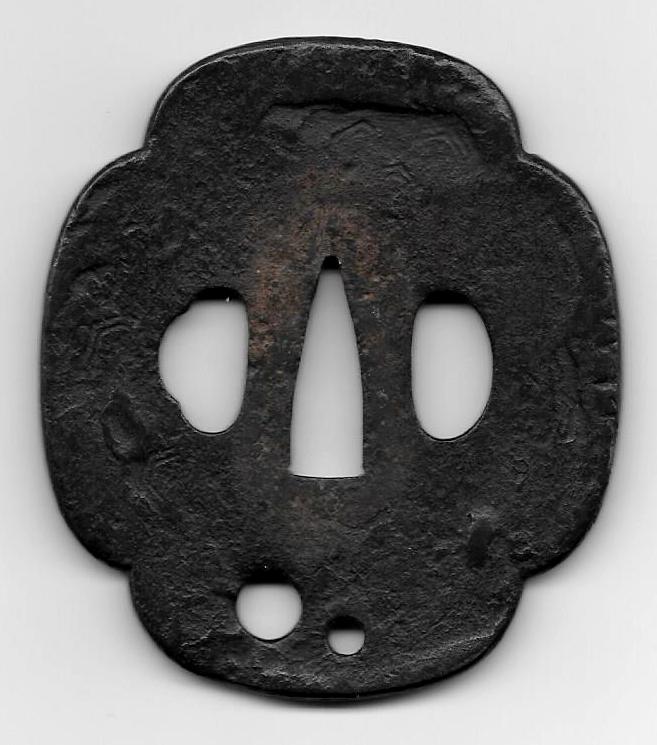 Ki Yoshitsune / Location illegible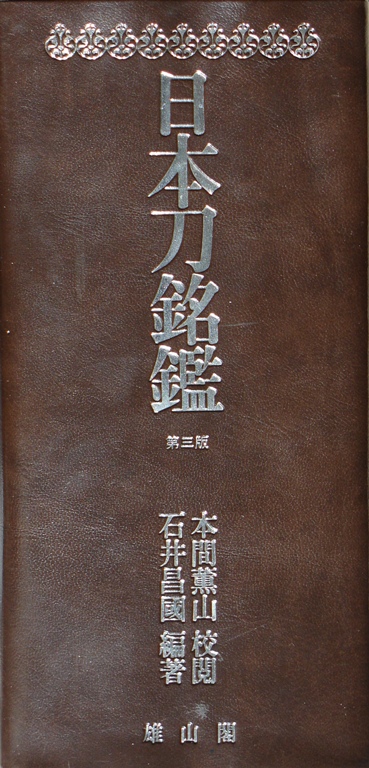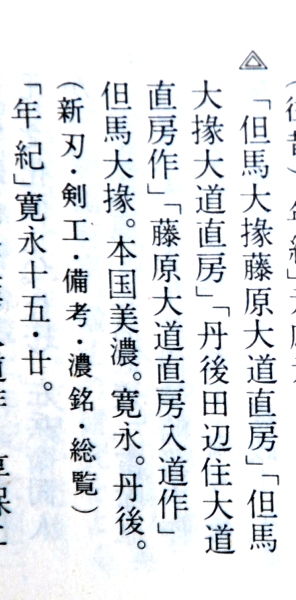 Nihonto Meikan


Toko Taikan