Emura Nagamitsu Tachi
GG0513
SOLD
An impressively strong gendai tachi signed yonjimei, Emura Nagamitsu. Hawatare: 2 shaku 1 sun 7 bu. (65.76 cm / 25.89"). Motohaba: 3.33 cm. Sakihaba: 2363 cm. Kasane: 7.65 mm. Shinogizukure, iroi mune, chu kissaki. Nioi deki, gunome midare, some saka gunome. Deep ashiirii. The jigane is an itame. The boshi is slightly toggai with a medium long kaeri. Ref. Slough, An Oshigata Book of Modern Japanese Swordsmiths, 1868 - 1945. In new polish, with a solid silver habaki, in shirasaya, NBTHK Hozon Kanteisho. The new polish is a heavy keisho, making photograhy difficult.
He also signed, Nagamitsu; Nagamitsu Saku; Ichiryusai Nagamitsu; Ichihara Ichirusai Nagamitsu; Bizen Kuni Ju Ichiryusai Saku; nado. He was an army commissioned swordsmith for the Osaka Rikugun Zoheisho (Osaka army arsenal). The cutting ability of his swords rank among the best produced during the Showa period. $2,800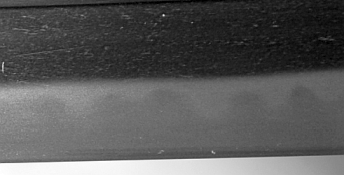 Tight Itame Hada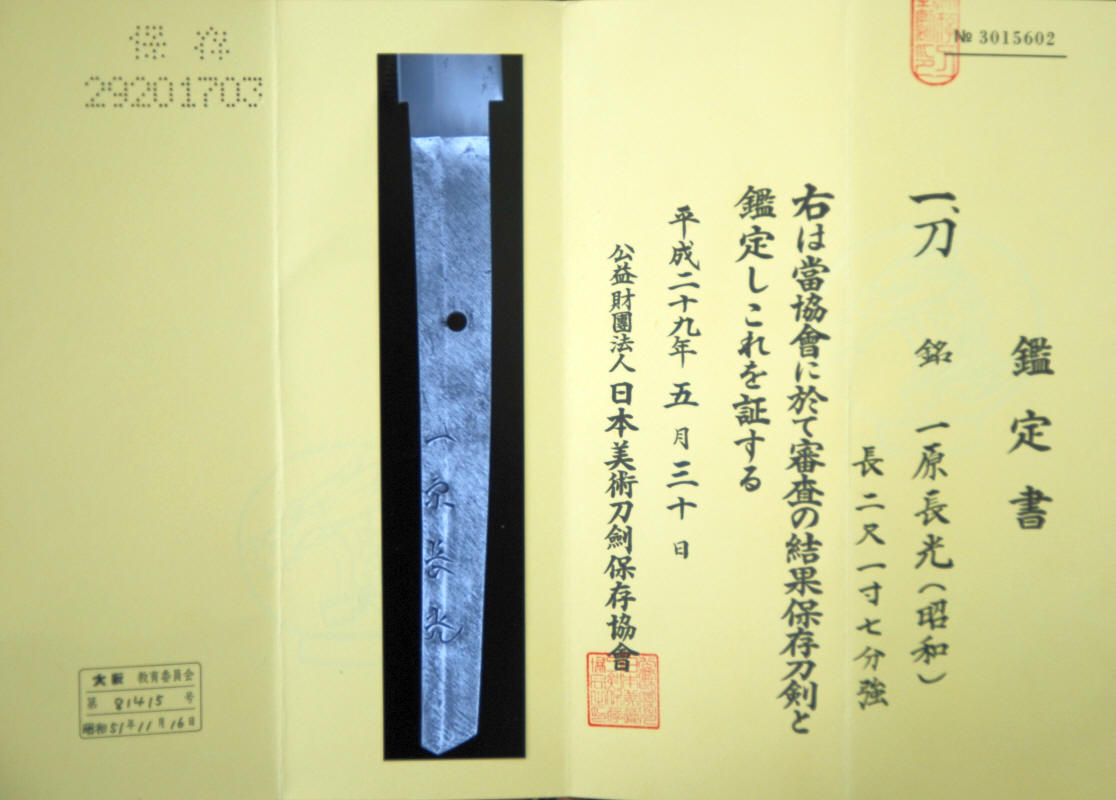 NBTHK Hozon Kanteisho.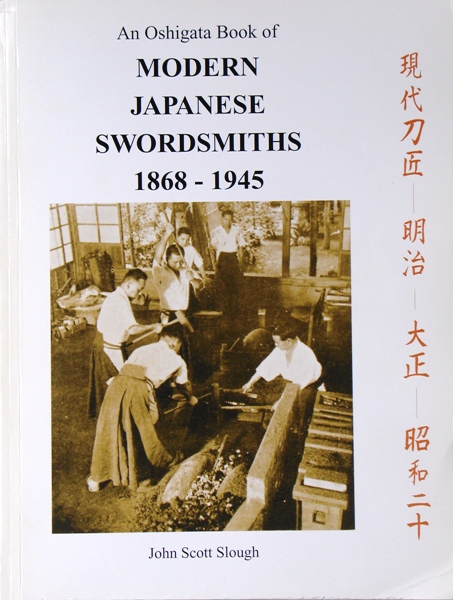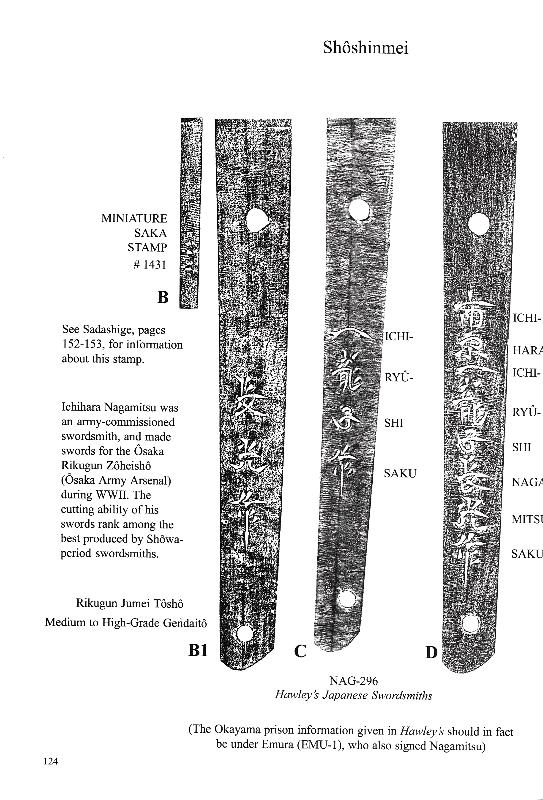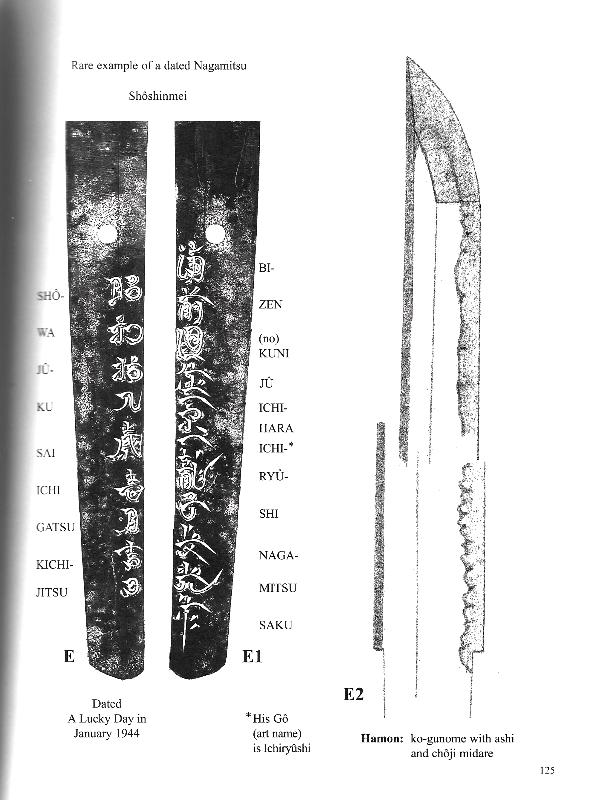 An Oshigata Book of Modern Japanese Swordsmiths, 1868 - 1945