Higo Kamiyoshi Fukunobu Tsuba
TS0412
SOLD
An atypical example of Kamiyoshi Fukunobu, as attributed by Robert Haynes. 8.15 cm x 7.45 cm. x 3.7mm. Wonderful color and condition. Amazing tekotsu on both the face and the rim. Robert Haynes, 'I have never seen this design before, but there is no question that it is Fukunobu'.
Juhei Fukunobu, 1786 - 1851, was the second master of the Kamiyoshi school, the son of Juhei Masatada. He succeeded to the title after Masatada's death in 1821. He worked for, and received a stipend from, the Hosokawa Daimyo. He is the father of Kamiyoshi Rakuju. The Index of Japanese Sword Fittings and Associated Artists, Robert Haynes, H 00490.0. Tosogu Meiji Taikei, Wakayama, Vol. III, pages 305 - 306.
There was an alternate opinion of Hoan. I had sent pictures, and asked Haynes specifically about the possibility of this being Hoan, he confirmed in no uncertain terms that it is a Fukunobu. 'Just because something is acid etched, doesn't make it Hoan. The color is wrong for Hoan, and they didn't do these raised designs.' I followed up, by sending it to him. His observations: absolutely not Hoan, the plate is carved, not etched; wrong design, treatment and color; and much too late. It is late Higo, Kamiyoshi Fukunobu. It was mounted on a very large sword, so there is only a remnant of the tegane.
I showed this to Skip Holbrook in San Francisco, explained Bob's reasoning, and he said, "I concur. That's one for Bob".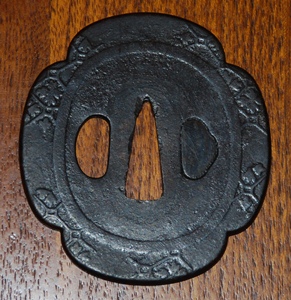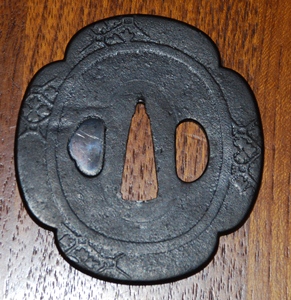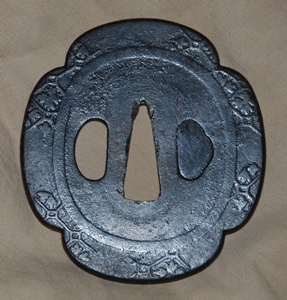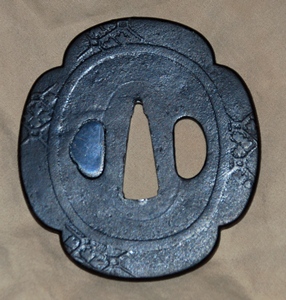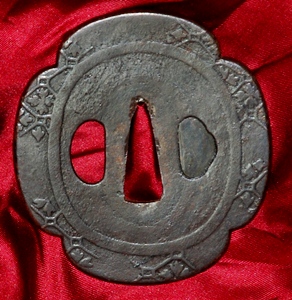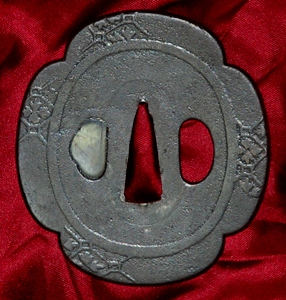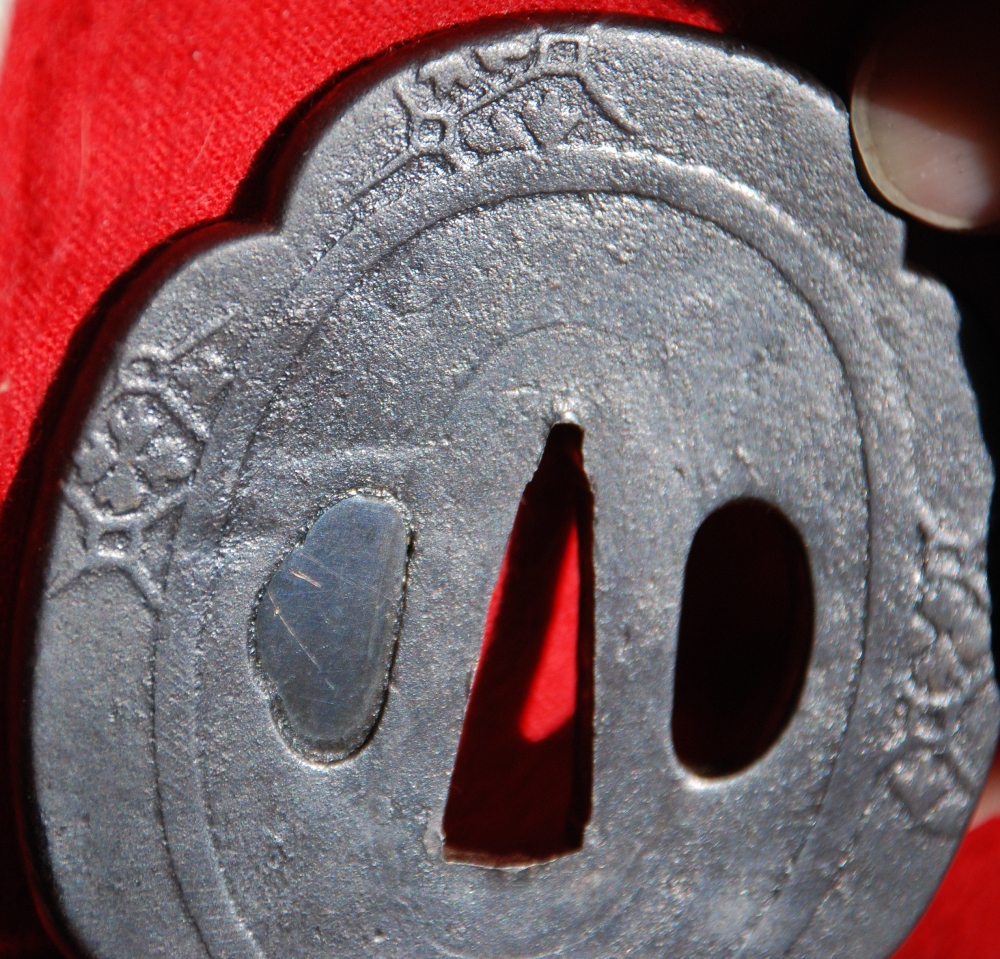 Exposure to Emphasize Tekotsu & Forging

Tekotsu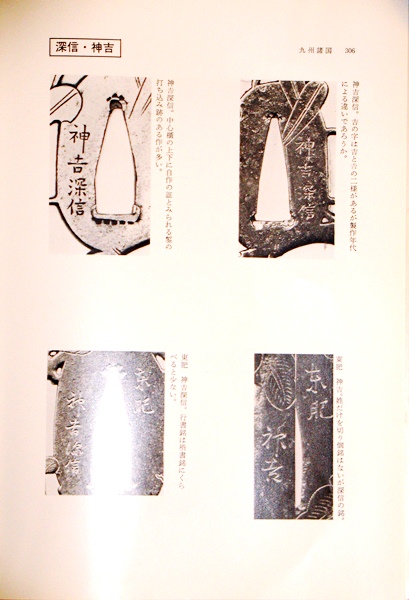 Tosogu Meiji Taikei, Wakayama, Vol. III

1874