Hitatsura Wakizashi
KK0504
Taken off hold.
Reduced: $2,800
SOLD
CONSIGNED ITEMS: College tuition forced the reduction of less than cost on three pieces. No further discounts, no counter offers considered.
Shinogizukure, iroi mune, slightly extended chu-kissaki, machi okure, tanagobara nakago. Hawatare: 1 shaku 5 sun 4 bu 5 rin, (46.5 cm or 18.31"). Motohaba: 3.15 cm. Sakihaba: 2.29 cm. Kasane: 6.53 mm. Nie deki hitatsura, gunome midare, muneyaki, kinsuji, sunagashi, ashi, yo, nado. The mizukage is is not an indication of saiba, other smiths, like Yasutsugu had this characteristic. The jigane has been obscured by someone's attempt to clean the blade, but it should be mokume with abundant jinie and chikei.
A classic Higo tsuka, slightly waisted and lacquered leather wrap. High quality same with large nodules and good color. Excellent button shakudo, silver and gold menuki with fine nanako. The five piece ishime tosogu on the tsuka and saya are signed Higo Ju Masatsugu. He was the son of Nishigaki Yoshiyuki, and the fifth generation Kanshiro master. In 1804 he took over the family business as successor to the Kanshiro title. Ref. Haynes, H.04027.0 The black lacquer saya has no damage whatsoever.
This looks to be high class work of the Shimada school of Suruga, from earlier Muromachi. The school was founded by Yoshisuke (Gisuke) in the fifteenth century, several generations shared that name. His central time of production was around Eisho (1504 - 1521). There has been some confusion conflating him with Yoshisuke, a student of Masamune. That this is the work from Muromachi time, is indicated by the crab claw patterns in the ha. The Shimda seem to have interacted with Sue Soshu and Sengo smiths.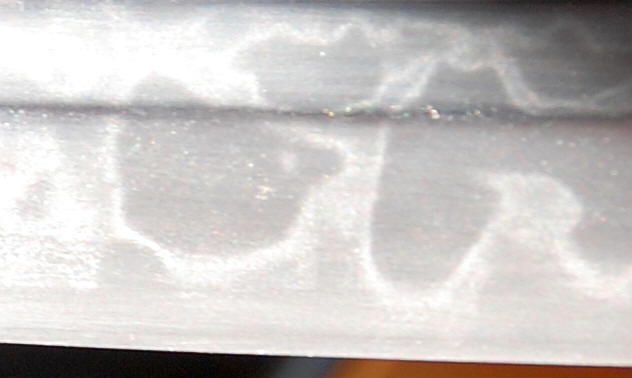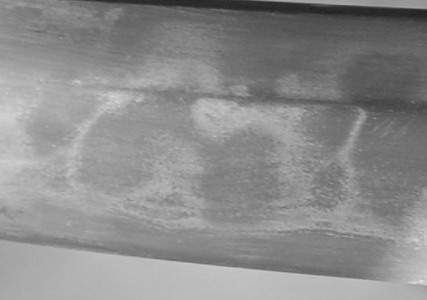 Crab Claw Crab Claw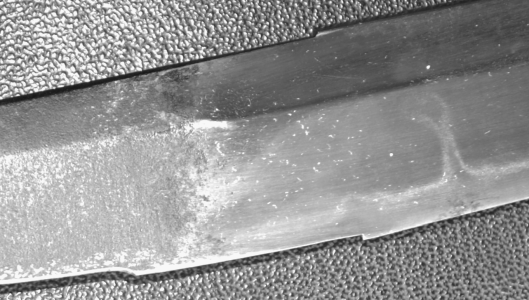 Mizukage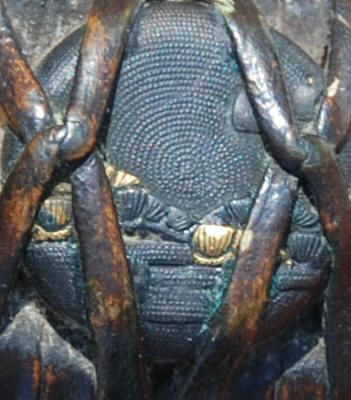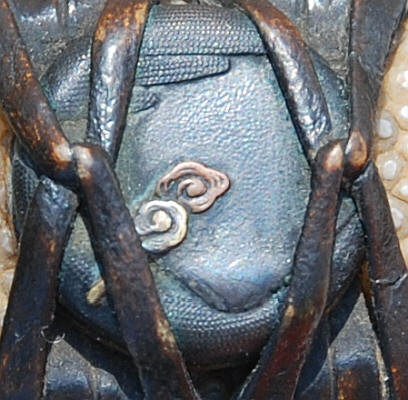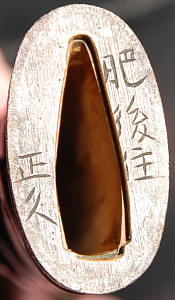 Higo Ju Masatsugu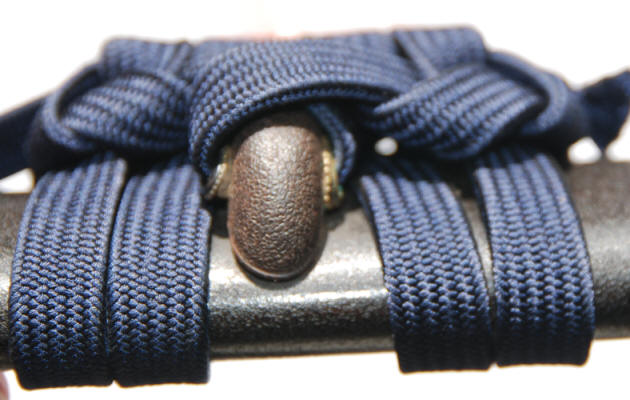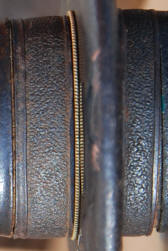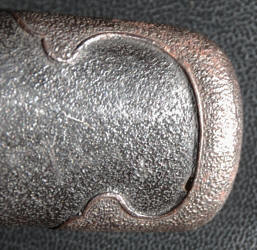 En Suite Tosogu by Higo Masatsugu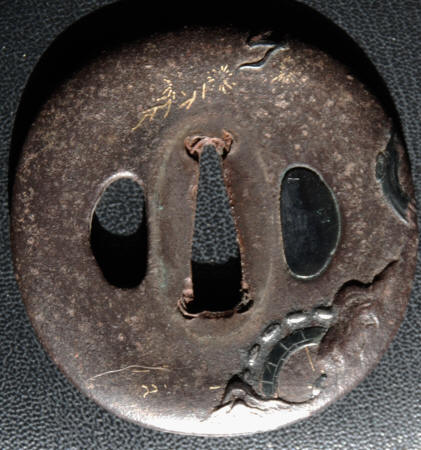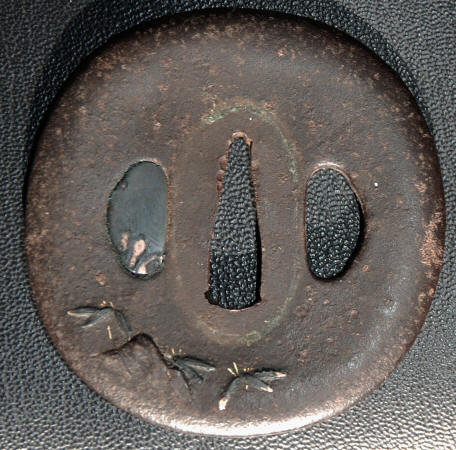 Awa Shoami

1460