Ko Senjuen Tachi
S0287
An elegant ubu nijimei Ko Senjuen tachi, from earliest Kamakura. Shinogizukure, koshizori, high shinogi, ko kissaki, iroi mune. The nakago is ubu, one mekugiana, signed nijimei, which is not legible. Hawatare: 2 shaku 3 sun 6 bu (71.513 cm / 28.155"). Motohaba: 2.65 cm. Sakihaba: 1.51 cm. Kasane: 6.2 mm. kissaki: 17.1 cm. Sori: 16.4 cm. The Hamon is a brilliant ko gunome midare togare, hotsure, ha nie, deep ashi iri, kinsuji, short inazuma, hataraki, nado. Hadatatsu mokume nagare, masame near the ha, large and small chikei. There is midare togare utsure. There are no weaknesses in the jigane, and I believe this to be made without core steel. Fresh polish, shirasaya, with sayagaki by Tanobe Sensei stating that it is from the first part of Kamakura, which places it in the twelfth century (somewhere between 1185 and 1200). Polished, shirasaya, Tanobe Sensei Sayagaki, NBTHK Tokubetsu Hozon.
Senjuen are the earliest and considered the most elegant of Yamato school swords. It is believed to have been founded by Yukinobu in late Heian. Swords of Heian and early Kamakura are classified as Ko Senjuen, and middle Kamakura through Nambokucho, as Chu Senjuen. This is one of the most lovely blades that I have ever owned, including a number of juyo token.
A friend in Japan, sent me his translation of a small write up Senjuen. I have edited his email, and have the unedited version below.
Edited: There are very many Senjuin examples of the Yamato den that do not have a name.
It is said that, especially in Ko Senjuin, there is no sword through history that has a name, and what has a name, even in the possessions of Daimyo family, including the Tokugawa family was not seen.
The Imamura: "Since one time may be sufficient, if you would like to see what has a name by Ko Senjuen, it cannot be found although searched for years."
As received: There are very many where Senjuin does not leak to the example of the Yamato thing and that do not have a name.
It is said that there is no sword with which especially Ko senjuin that a time goes up has a name, and what has a name also in the possessions of Daimyo family feudal lords including the once Tokugawa family was not seen.
The "Imamura" is referred to as sad "Since 1 time may be sufficient, if you would like to see what has a name by Ko Senjuin, it cannot be found although searched for years." $40,000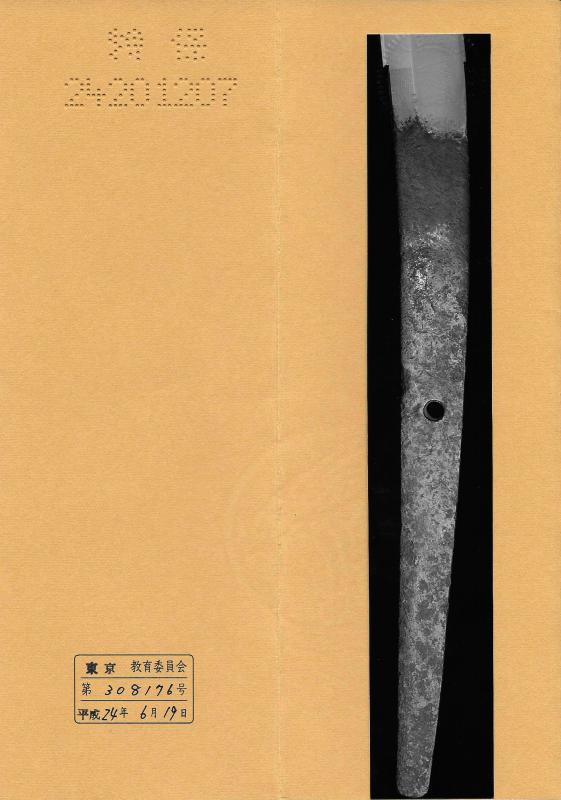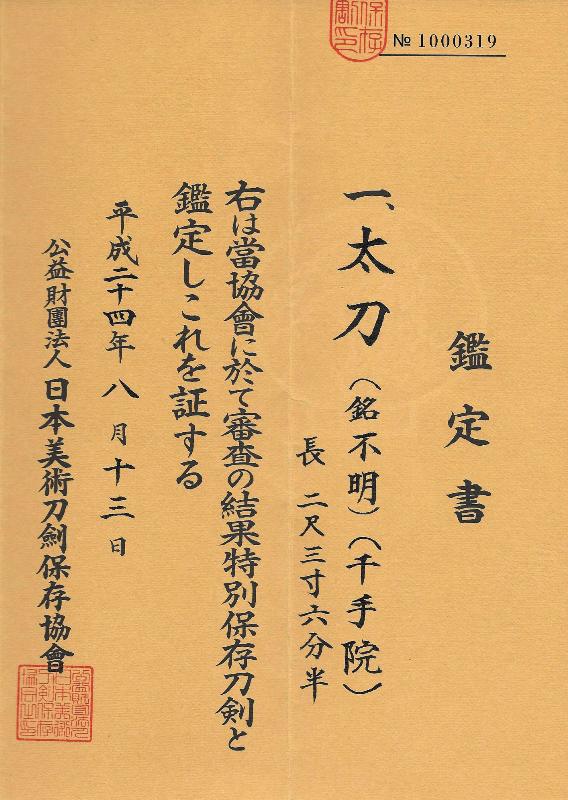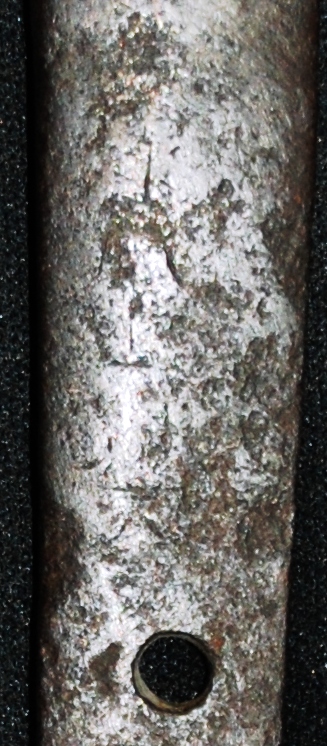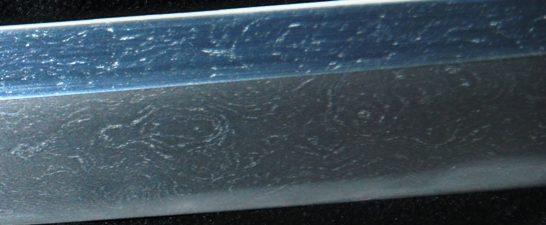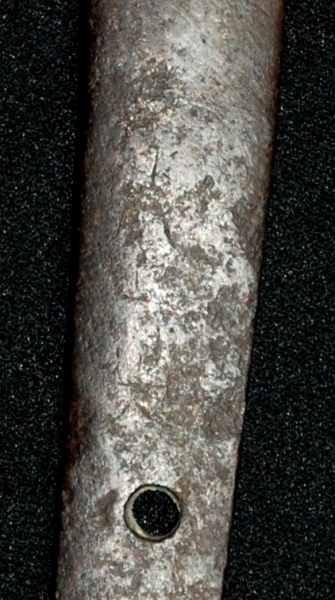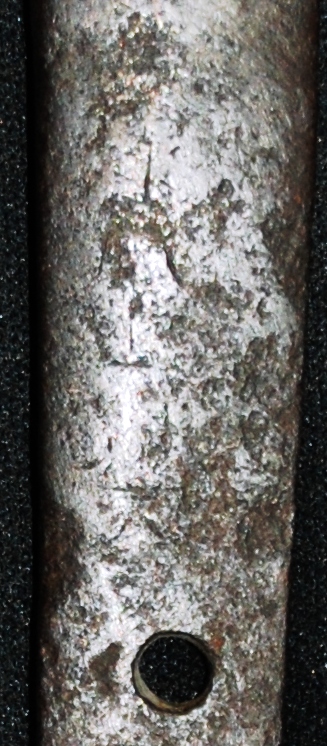 Ubu Nakago & Illegible Nijimei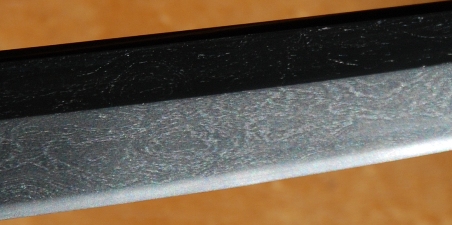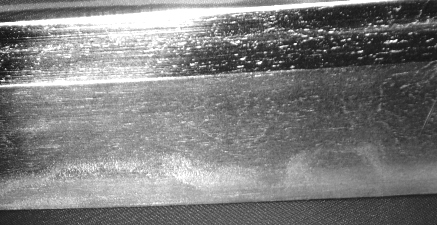 Yamato Kuni Senjuen Kamakura Jidai Shoki
(Begining of Kamakura)