Higo Hayashi Tsuba
LS003
A rare sukashi sakura design developed by Hayashi Matashichi. Granular tekotsu, gold nunome arabesque on a deep black plate, (as seen in left picture - middle petal, right side) which doesn't show well in the pictures, due to oxidation that I have not cleaned off. This needs to be done carefully so as to not compromise the nunome. One of the features of Matashichi is nunome that is so good that it looks like zogan. 8.46 X 8.42 cm. (measured on the diagonal): 7.93 cm. high (right) 7.82 cm. high (left) x (width) 8.27 cm x 4 mm.
Matashichi, 1613 - 1699, was from a family of gunsmiths in Owari province, and there are matchlocks that he had produced. His father was a retainer to Kato Kiyomasa, and moved to Kumamoto castle in Higo. After Kiyomasa's death, he remained as a retainer to Tadahiro, until 1632. After which he became a retainer to the Hosokawa Daimyo, where he worked until his death at 87.
Having spent his early years in Owari province, had a great influence on his approach to tsuba, and his iron bears a close resemblance to those of the Owari. Unlike the Owari, his designs were more symmetrical and the subject matter more naturalistic. He often added gold nunome hon zogan, of a quality that even exceeded that of Kamiyoshi Rakuju.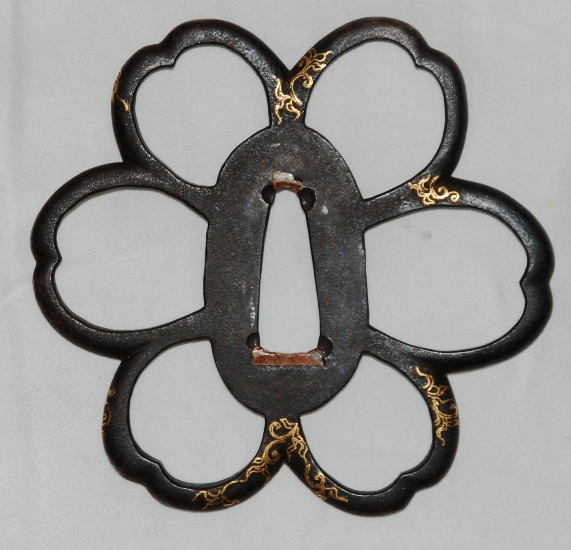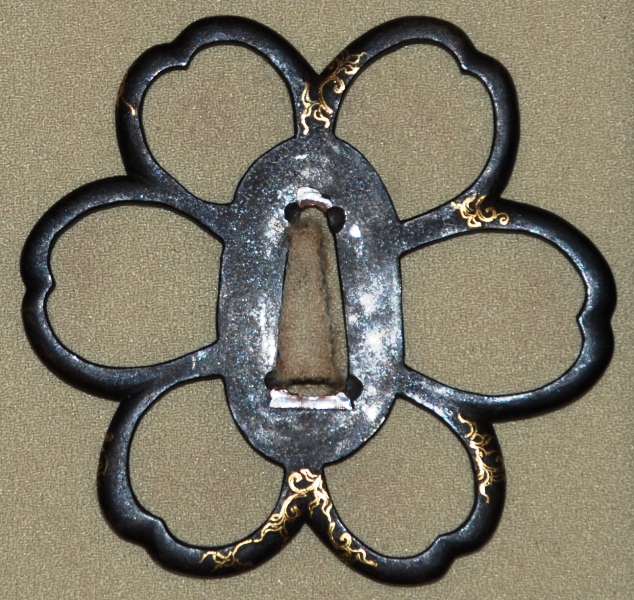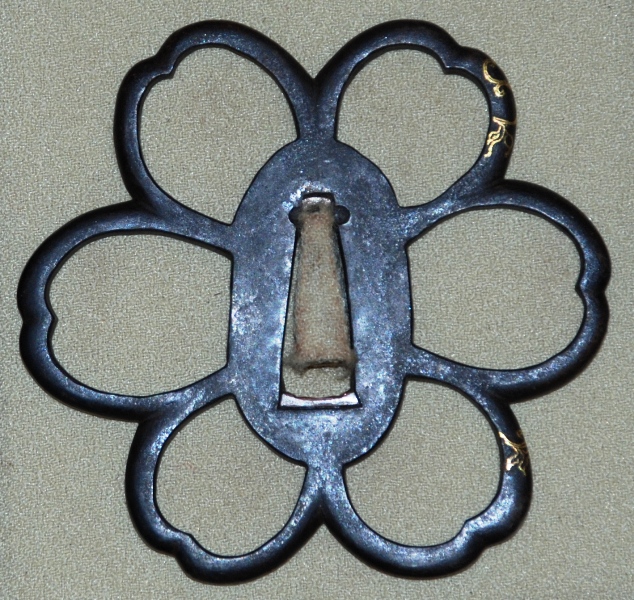 The light area a reflection from the flash.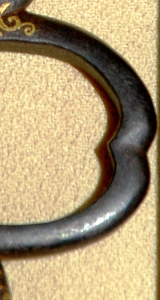 The result of a few minutes rubbing with my thumb.