Mizuta Kunishige with Cutting Test
S0344
SOLD
An exceptional wakizashi by Yogoro Kunishige with a two body cutting test by Yoshikiyo. Signed, Bitchu Kuni Mizuta Ju Kunishige / Fukai Yabuemon no Jo Yoshikiyo Shoji / Futatsu Do Setsudan. Hawatare: 1 shaku 9 sun 3 bu (58.48 cm / 23.25"). Motohaba: 3.53 cm. Sakihaba: 3.05 cm. Kasane: 7.2 mm. Shinogizukure, iroi mune, wide mihaba with high shinogi, o-kissaki, futatsubi, ubu, one mekugiana. O-midare, nie deki, kinsuji, sunagashi, inazuma, yubashiri, hataraki, nado. The hamon pattern continues into the kissaki and ends in komaru with hakikaki. The jigane is a moist itame nagare, ji nie, chikei, nado. Sayagaki by Tanobe Michihiro. Niju gold foil habaki inscribed, Issai Shujou, a Buddhist reference to all the life in the world. Rated in Nihon Toko Jiten - Shinto Hen as Jojo saku, with a sharpness rating of Ryowazamono.
Sayagaki: Bitchû no Kuni Mizuta-jû Kunishige
The blade bears an eight character-signature, the inscription that it was owned by Fukai Kazu'emon no Jô Yoshikiyo, and that a cutting test was performed with it, cutting through two bodies. It is of a powerful shape and shows a kitae in masame and a very nie-laden sudareba-like hardening. It is not only a masterwork but an important reference for understanding the variety of workmanships of this smith. Blade length ~ 57.9 cm
Written by Tanzan Hendô [Tanobe Michihiro] in January of the year of the dragon (2012) of this era + kaô
He worked around Kan'ei (1624 - 1644). He was the last descendant of Aoe Tametsugu, and the best of the Mizuta tosho. His work style of o-midare ara nie tsuki, with muneyaki, thus the style of Mizuta Soshu was born. I do not know if this has been submitted in the past, but I would be tempted to seek a Juyo ranking.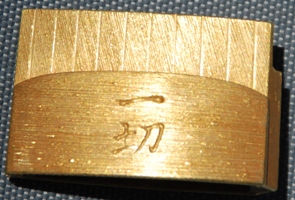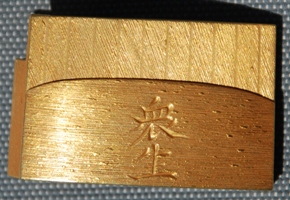 Issai Shujou.
It comes from Buddhism: All the life in the world.



Bitchu Mizuta Ju Kunishige
Fukai Yabuemon no Jo Yoshikiyo Shoji Futatsu Do Setsudan

These are NOT chips. Just the black fabric.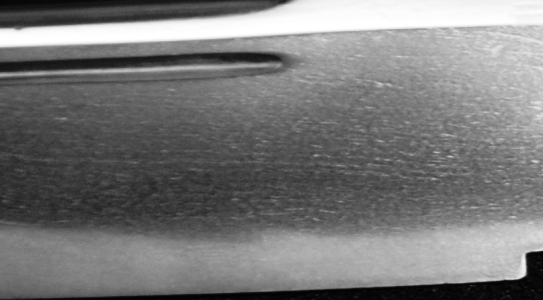 Tight itame nagare with chikei







Long Inazuma Chikei Ara Nie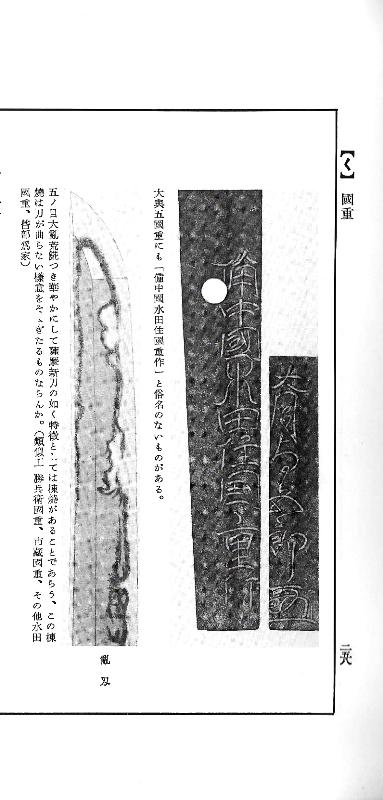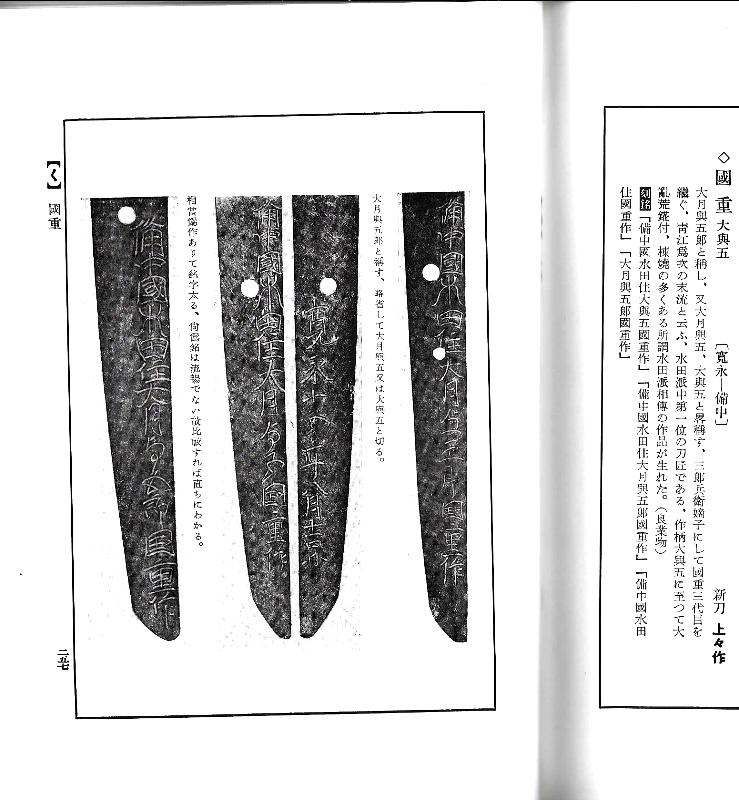 Nihon Toko Jiten - Shinto Hen Jojo saku & Ryuwazamono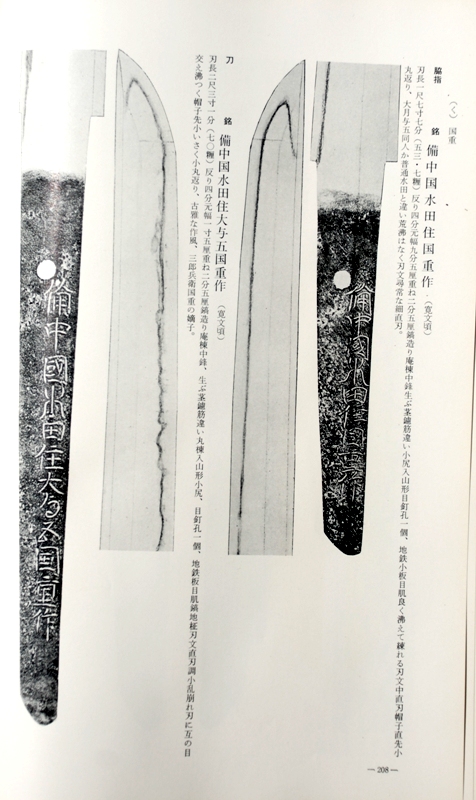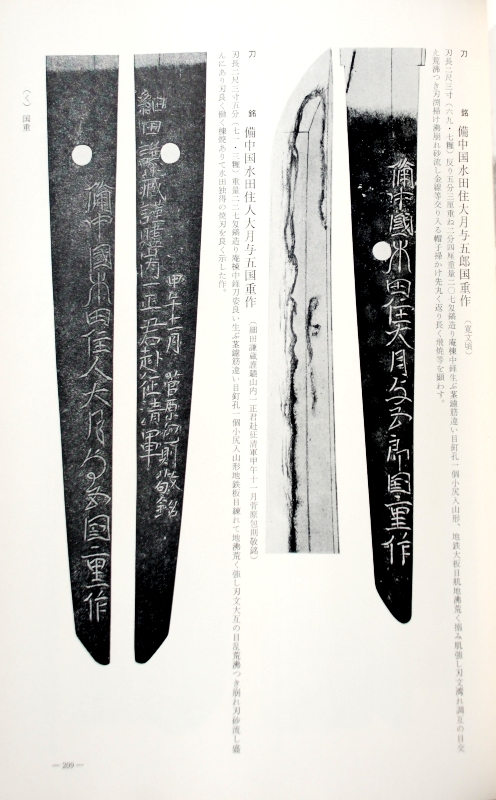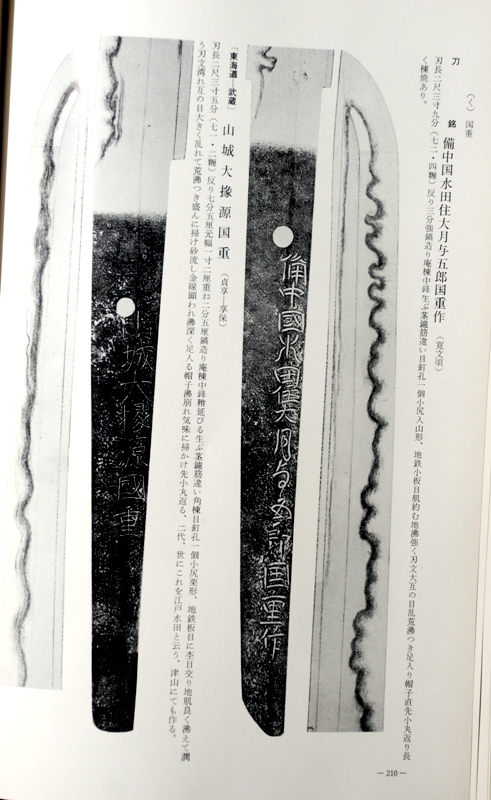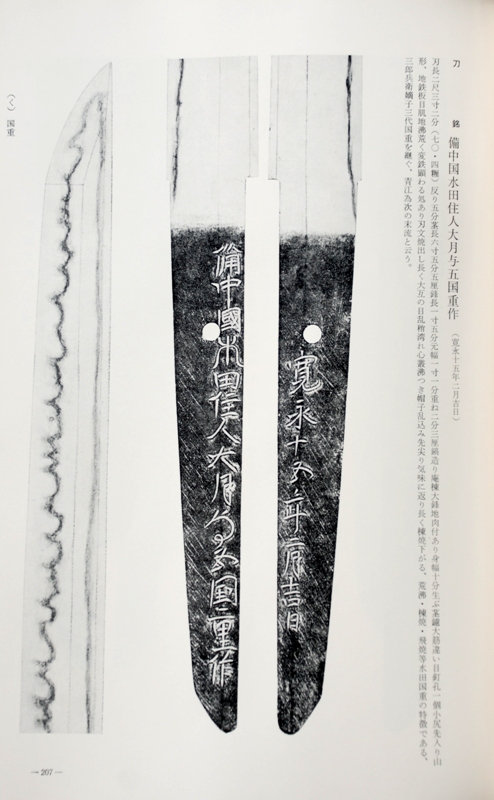 Shinto Taikan