Morimichi Wakizashi
S0373
SOLD
HOLDA strong ubu wakizashi with a florid hamon, signed Suruga no Kami Fujiwara Morimichi. Hawatare 1 shaku 7 sun 3 bu (52.42 cm / 20.64") Motohaba: 3.02 cm. Sakihaba: 2.11 cm. Kasane: 6.9 mm. Shinogizukure, iroi mune, chu kissaki. Nioi deki Kyo-yakidashi with gunome choji, choji midare, saka choji, kawajuko choji, ashi iri, yo, nado. Boshi chumaru, with a long kareri. Itame hada. NBTHK Tokubetsu Kicho dated Showa gojuyon nen juichi gatsu ju hi (November 10, 1979). In fresh polish, shirasaya, solid silver habaki Rated Chusaku in Fujishiro's Nihon Toko Jiten - Shinto Hen and valued at 2,000,000 yen in Tokuno's Toko Taikan.
The first generation Morimichi was born during early Keicho (1596 - 1615) in Gifu, Mino province. It is said that he is a relative of Mutsu no Kami Daido, whose initial name was Kanemichi, the founder of the Mishina school. It is beelieved that Morimichi went up to Kyoto from Gifu to assisist Daido. He then went to Nagoya castle in in Keicho 15, (1610) to work for the Owari Tokugawa.
There are three generations of Morimichi, the signature seems to be a perfect match for the second generation, Kambun (1661 - 1683), which comports with the shape of the blade.








Suruga no Kami Fujiwara Morimichi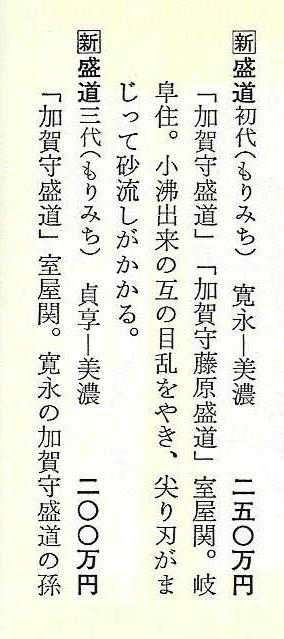 Toko Taikan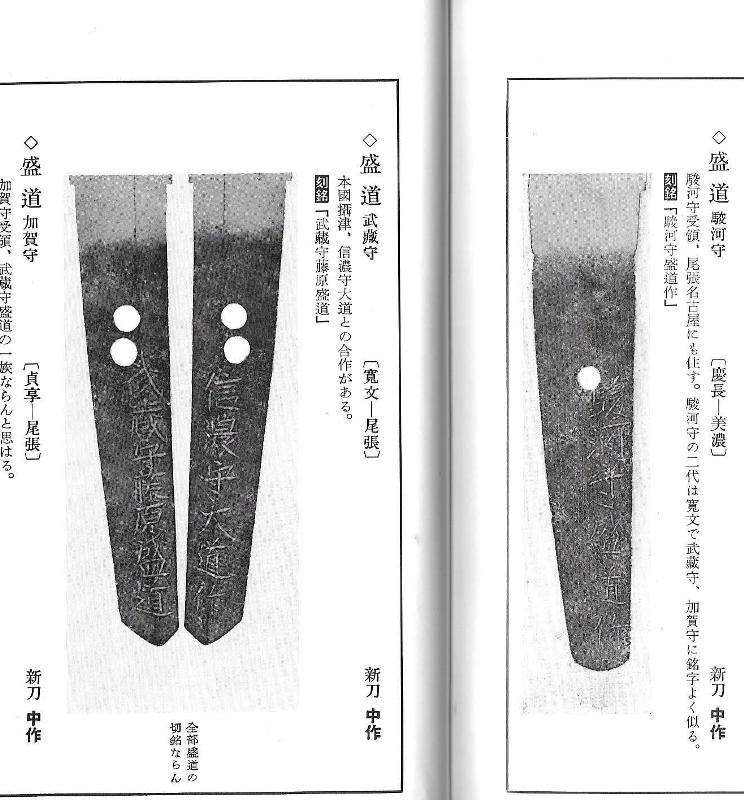 Nihon Toko Jiten - Shinto Hen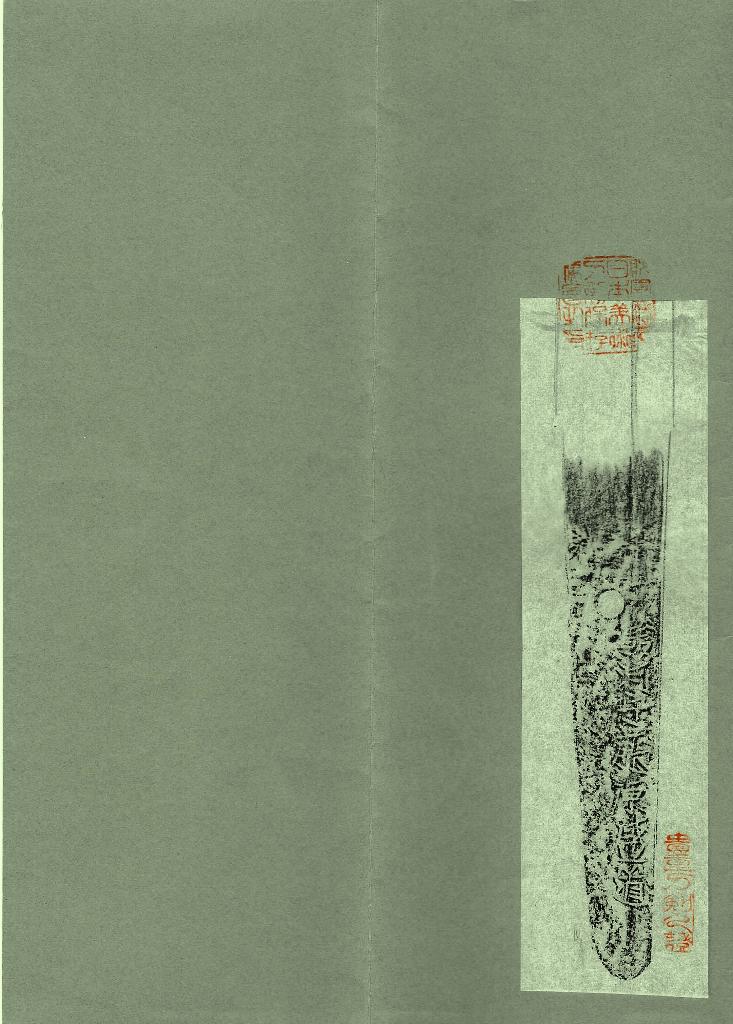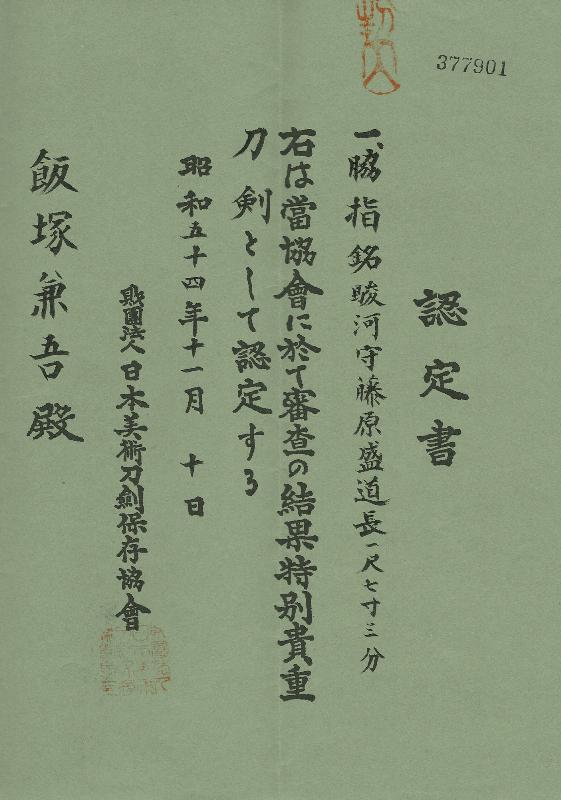 Tokubetsu Kicho Kanteisho