Narisada Wakizashi
S0489
REDUCED: $ 1,750
An ubu wakizashi signed, Echizen ju / Hitachi Daijo Fujiwara Narisada Shinogizukure, iroi mune, slight sakizori. Hawatare: 1 Shaku 7 sun 4 bu 4.5 rin (52.86 cm / 20.8125"). Motohaba: 2.76 cm. Sakihaba: 1.88 cm. Kasane: 6.1 mm. Notare komidare konie deki, bright habuchi with one narrow spot on the omote in the monouchi. Itame hada with jinie. The blade is in good polish with the exception of a stain that can be seen in the first full length picture and a tin rust line along the edge as shown in the third blade picture. Hiis work is pictured in Shinto Taikan page 603. Rated 15 pts Hawley.
The koshirae is solid, but unremarkable. Plain iron fuchi-kashira, the fuchi being two pieces. Decent shakudo dragon menuki with gold highlights. A good Kaneiye moku tsuba, with shakudo sekigane. Black lacquer saya with horn koiguchi and kurikata, and an iron kojiri.
Narisada was of the Shimosaka school working around Ka'ei (1624 - 1644) $2,500






Hitachi Daijo Fujiwara Narisada Echizen ju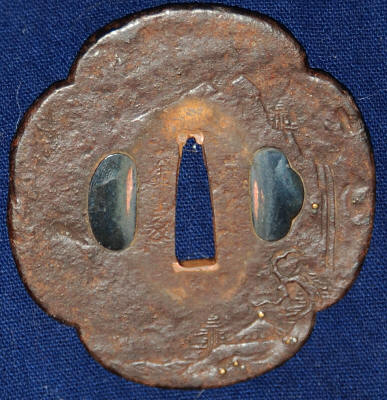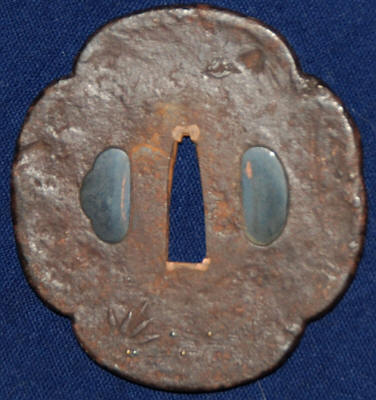 Kaneiye Tsuba
Shape on the right is correct - difficult getting a decent picture.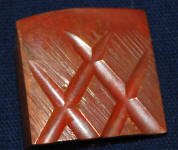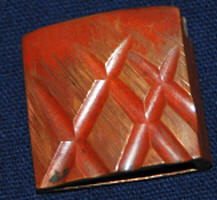 Red Copper Habaki




Shinto Taikan