Two Good But Over cleaned Tsuba
TS0523 A & B
or
SOLD
Both tsuba are worthy of having properly patinated, which will dramatically increase their value. Both are collectable, not just replacement pieces.
A thin elegant sukashi Tomoe; boar's eyes; and leaf, probably a mon. 7.08 cm x 7.01 cm x 4.3 mm tapering down to 2.4 mm at the mimi. This came off an important wakizashi.
TS0523A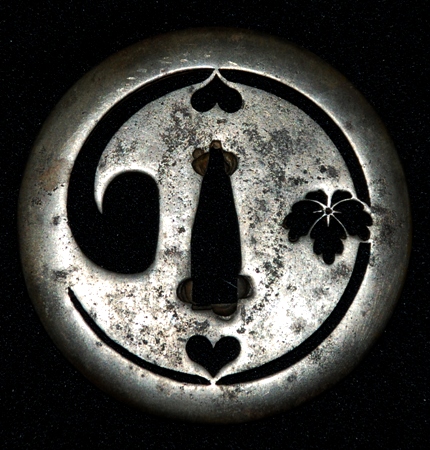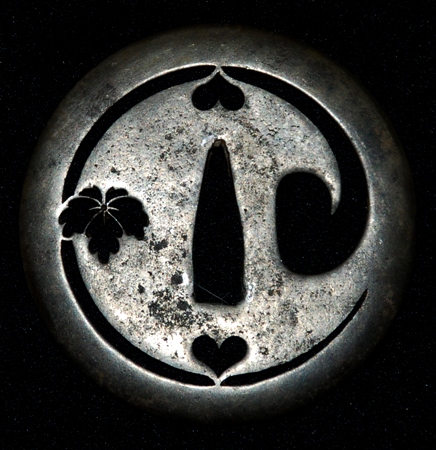 TS0523B
A large Awa Shoami 8.88 cm x 8.26 cm x 4.8 mm. A far better piece than indicated in these pictures.