Kusano Yoshiaki
S0478
$1,600
A slightly extended tanto, or for you purest a small wakizashi, Hirazukure, muzori, iroi mune, mumei, two mekugiana. Hawatare: 1 saku 0 sun 2 bu ( 30.95 cm / 12.19") Motohaba: 2.64 cm. Kasane: 6.3 cm. Ko nie deki, gunome midare, ashi iri. ha nie, sunagashi, kinsuji, muneyaki, nado. Itame mixed with masame, jinie. The boshi is hakikaki. The heavy keisho polish conceals what is a very flamboyant blade.
The tsuka appears to be ebony or rose wood with an unsigned Nara school fuchi-kashira of very dark shibuichi, decorated in silver and gold takazogan. The menuki are fans and scallop shells copper, gold, silver and shakudo. The iron kozuka is decorated with a gilt branch. The saya is good quality black lacquer (natural black lacquer is actually brown). Unfortunately, the previous owner found it necessary to paint to koiguchi and kurikata with gold paint. Fortunately, he had a steady hand, and may be easily overlooked.. An iron moku Sendai Shoami style tsuba 7.37 cm x 6.79 cm x 3.9 mm. A weathered iron kozuka with a flowering branch. NTHK/NPO Kanteisho.
A Settsu smith working around Kaei (February 1848 - November 1854), a student of Sadayoshi.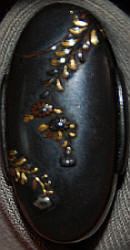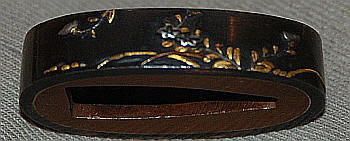 Nara Fuchi-Kashira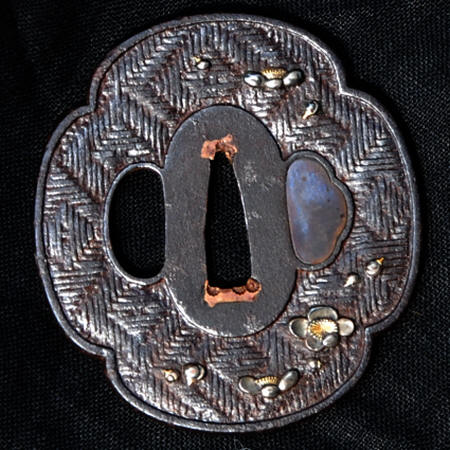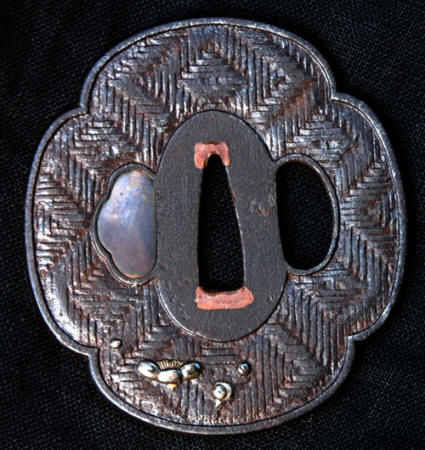 Sendai Shoami style tsuba 7.37 cm x 6.79 cm x 3.9 mm.
Iron Kozuka - no blade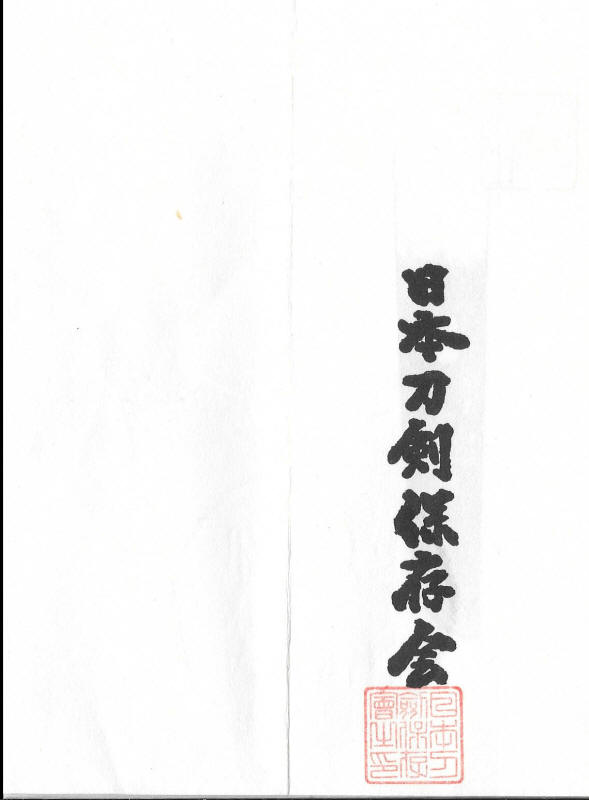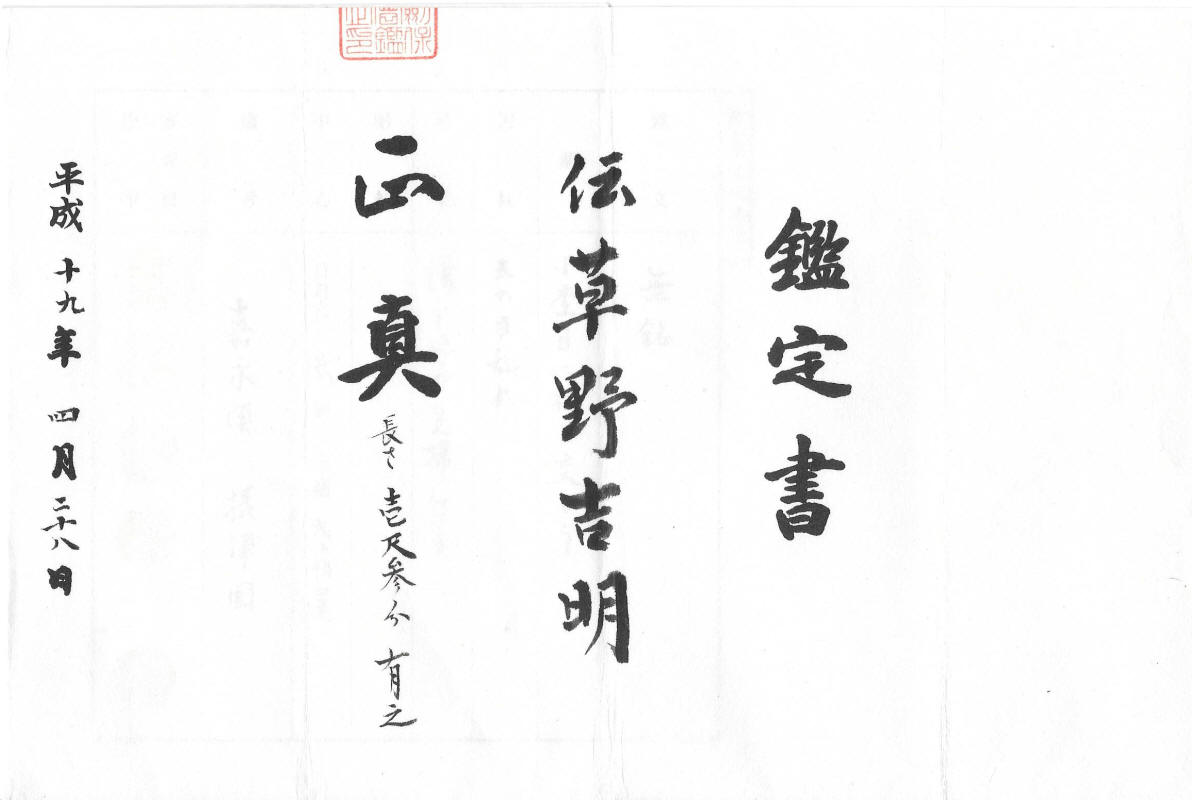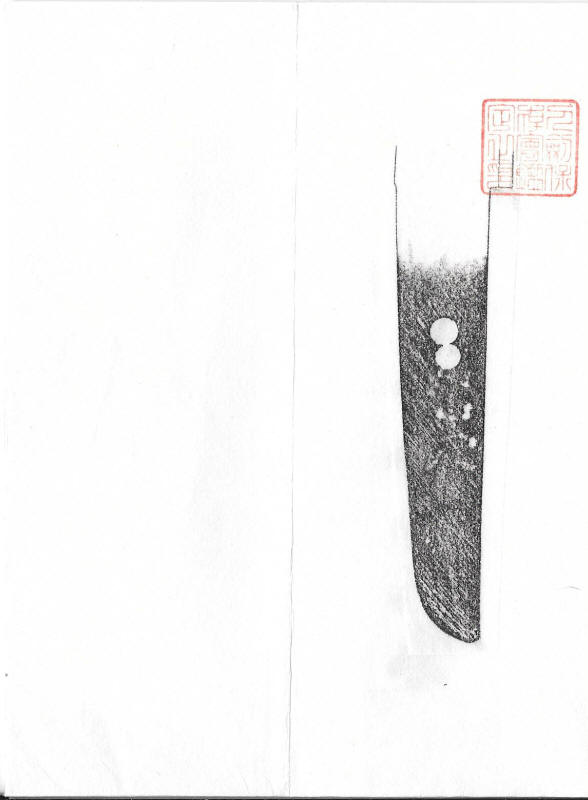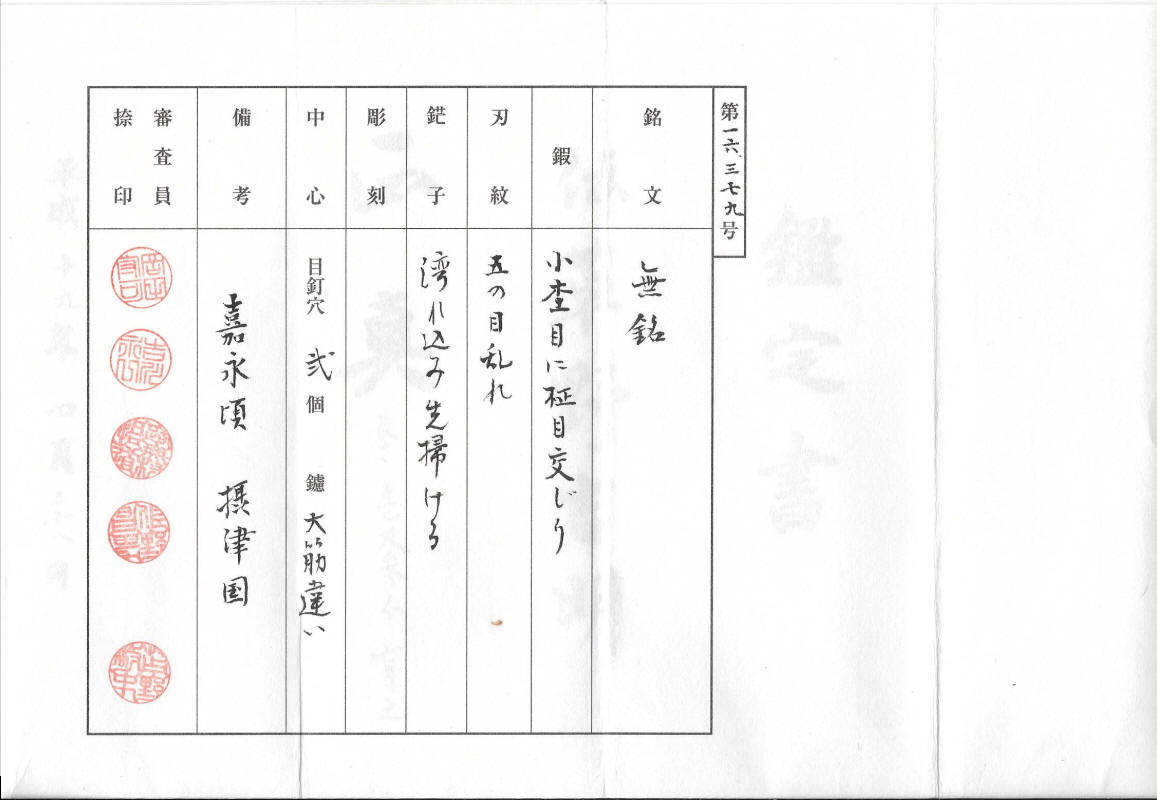 NTHK/NPO Kanteisho

426