Yukimitsu Kumariotoshi Katana
K0515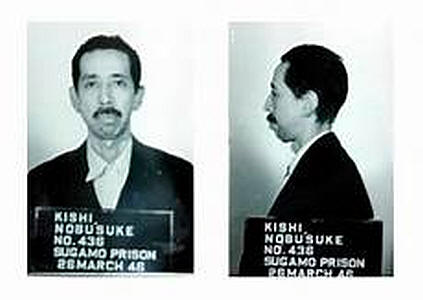 Note from the consignor: "This is the prisoner that the Katana was taken from. He was Not an Officer.. just a politician But Did sign the declaration of war. "
Out of the woodwork: an ubu katana signed nijimei, Yukimitsu. Hawatare: 2 shaku 4 sun 8 bu 5 rin (75.3 cm /29.65 inches) Motohaba: 3.11 cm. Sakihaba: 2.28 cm. Kasane: 7.02 mm. Tapering to 3.67 mm. Gunome komidare with wide valleys between the gunome in nie deki. Kinsuji, sunagashi, uchinoke, nado. The jigane is an o-mokume like matsukawa hada near the machi transitioning into a masa. Ji nie, chikei, nado. As frequently seen in masame, there are a few minor tateware. There is a significant ware in the shinogiji running into the mune, which would not effect the cutting ability. It is unfortunate that the blade has been "cleaned" obscuring some details, and making photography difficult. The white on the tang is chalk the owner used to make the signature stand out. I cleaned it, but couldn't get a better picture of the blade, so used this one.
The saya is black lacquer with a black lacquered 8 inch same band. Black horn fittings. Maroon tsuka maki, with copper fuchi-kashira of mon and manju in takazogan. The menuki are shakudo bulls. The 8.15 cm x 8.025 cmx 4.53 mm. tsuba sukashi tsuba decorated with a vegetable in heianjo zogan and leaves and stems in silver nunome is signed, Heianjo Ju Munetoshi, Ref. Haynes H 06295. 0. He worked in Yamashiro, circa 1600. Unfortunately it was allowed to rust, and requires some work to bring it back. The habaki was treated to some g.i. TLC, and while still serviceable, should be replaced.
This a Mino school work from Muromachi. Unfortunately, I have not been able to locate a signature reference. While the hada is predominantly masame, the o-mokume in front of the machi, makes me wonder if this is a passing attempt at making matsukawa hada, classically used by Norishige of Etchu province. There was a Yukimitsu working in Echigo, the neighboring province, during Tenmon (1532-1555), and three working in Mino in Oei (1394-1428 ), Eisho (1504 -1521), and Tenmon (1532-1555). I leave to shinsa to decide precisely who. This will be an eye full with a polish. $4,500



<![if !vml]>

<![endif]>
O-mokume, and Masame Hada
<![if !vml]>

<![endif]>
<![if !vml]>

<![endif]>
Long Kinsuji


Nijimei Yukimitsu

Ware in Shinogiji and Mune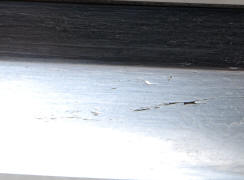 Tate Ware in the Ji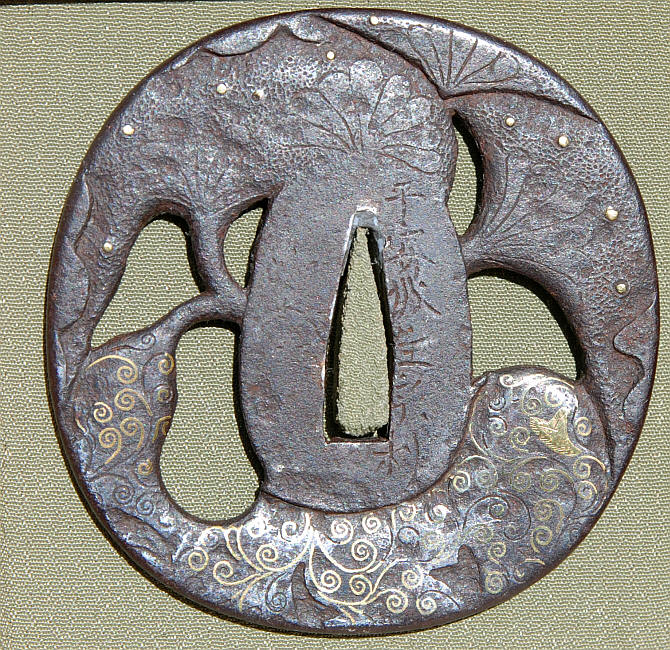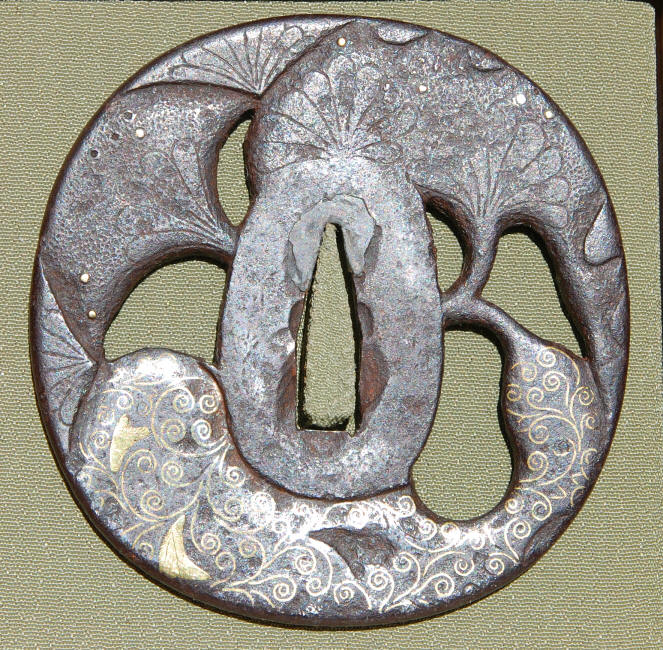 Heianjo Ju Munetoshi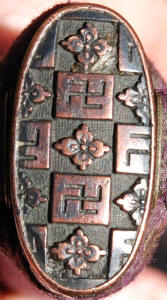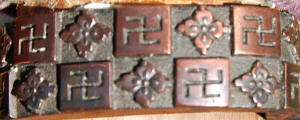 Buddhist Monju and Mon Design