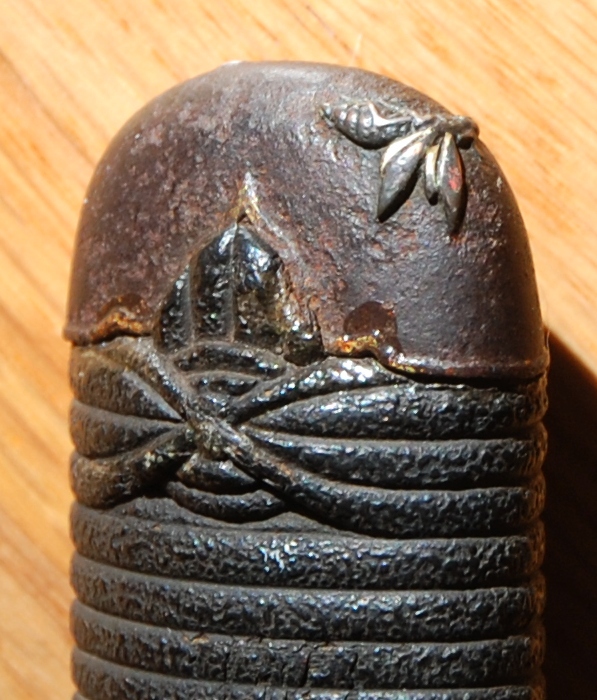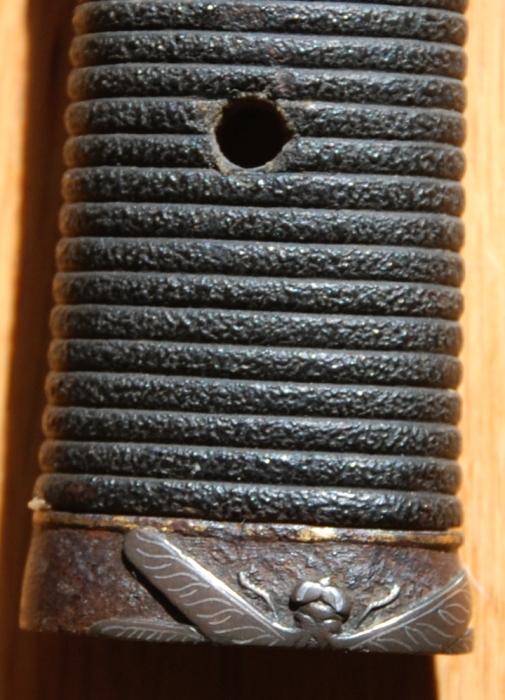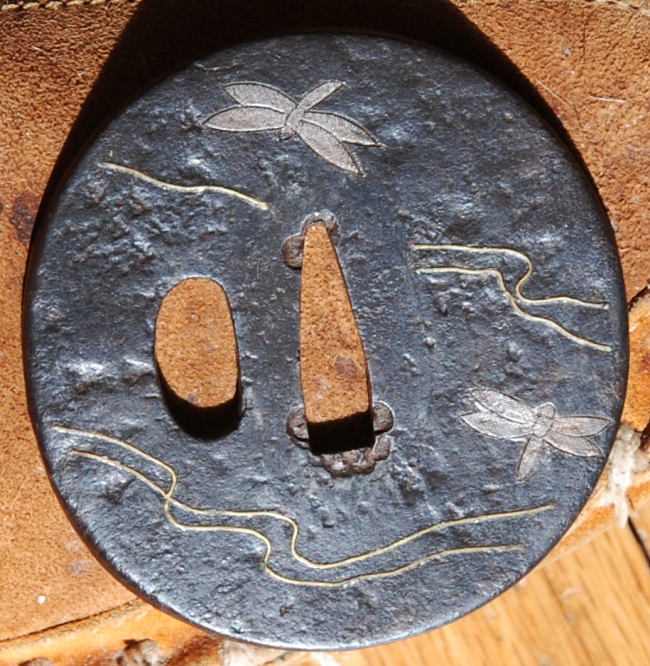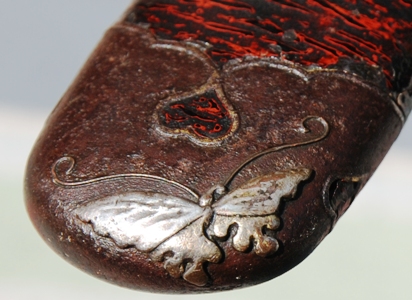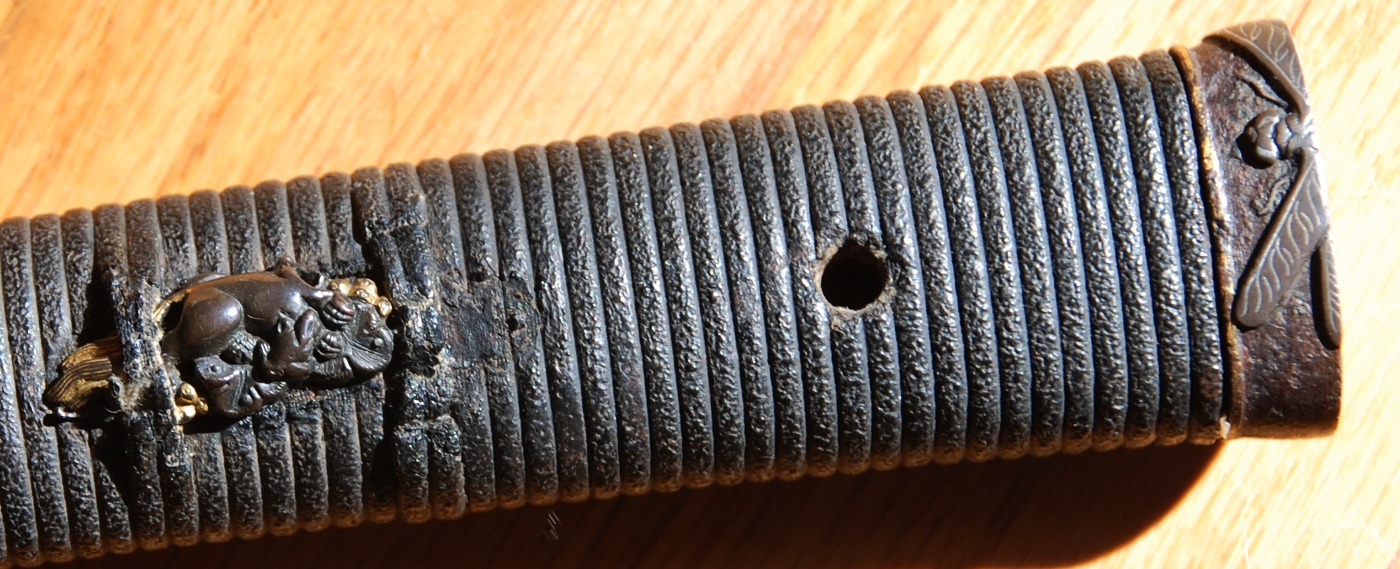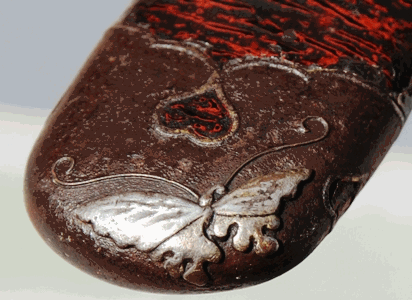 A well mounted shinshinto katana in period koshirae. 69.69 cm (27.44 inch) cutting edge. Choji midare togare in nioi deki, deep ashi iri, bright habuchi. Tight itame hada.
Black lacquered leather tsukamaki. Well patinaed copper and gold menuki. Iron Higo fuchi-kashira and kojiri ensuite with a bdragonfly and a bee in silver on the fuchi-kashira, and silver butterfly on the kojiri. The Kaga zogan tsuba silver dragonflies, and gold lines indicating a breeze.
Although the sword is mumei, there is a remnant of a signature, probably removed as being too important. The first kanji appears to be Kane 兼, I can't make out the second.
A great sword for a collector or martial artist.
e 兼
兼
兼
兼
Kane, the second is too obscured for me to read. So likely a gimei big smith who signed Kane something.
An excellent sword for the newer collector or martial arts enthusiast.