Wave Wakizashi Tsuba
TS0630
An interesting tsuba of wonderfully sculpted waves, that go upward on te face, and downward on the back. Bits of gold nunome at the end of the curling waves. An entreaty dense and black tsuba. 7.47 cm x 69.7 cm x 4.2 mm.
A similar less artful tsuba being offered out of Japan is listed as Hirado. However, I don't like that attribution for several reasons, and Robert Haynes said, "Very nice work, but I have no idea what it is". $550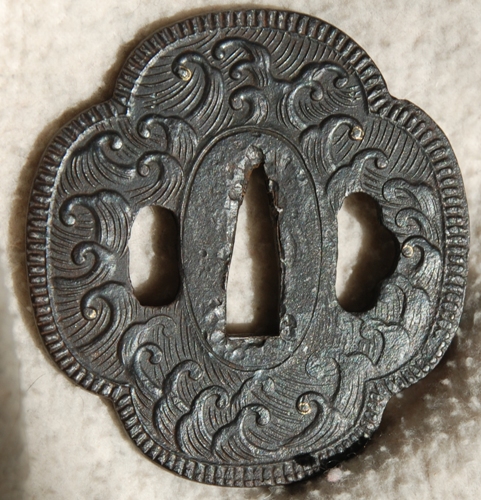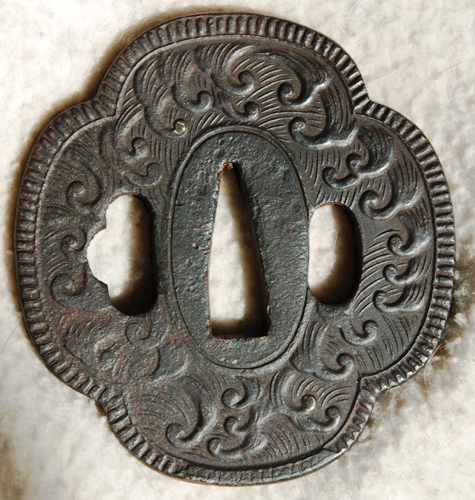 My apologies for the picture of the back, it is every bit as good as the front. I am just a poor photographer.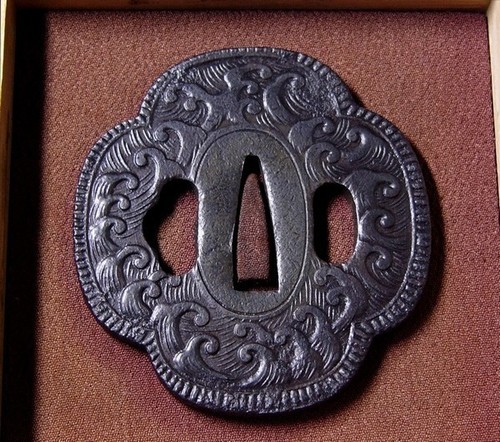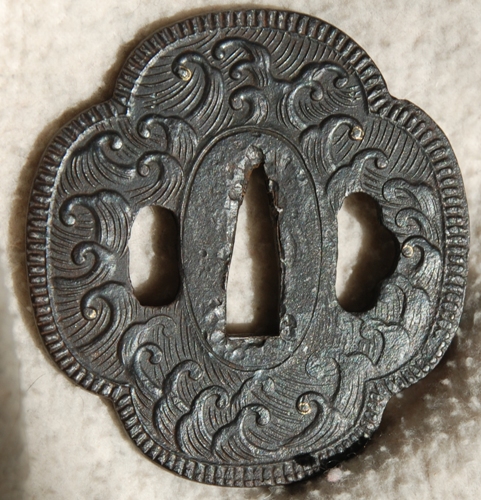 Compare: A similar, less artful, tsuba currently being offered out of Japan for $519.55
On this example the front and back are the same..