Yamakichibei Dai Sho Tsuba
TS0541
A dai-sho in the classic style of Yamakichibei, and so signed. Mokugata with hammered rim, sukashi butterflys, and hammered Amida yasuri. Excellent condition and color. Both exhibit globular tekotsu on the face.
Dai: 8.014 cm x 8.09 cm x 5.04 mm. at the mimi.
Sho: 6.647cm x 6.204 cm x 5.23 mm. at the mimi
The first generation Yamakichibei worked in Kiyosu in Settsu province 1575 - 1625. He had been an armoror and took up the study of tsuba under Myochin Nobuiye group. The second generation, signed like the first, but had moved to Nagoya in the early Edo period, 1625 - 1650. Both the signatures and work by the first twoo generations is indistinguishable. The third generation added a cherry blossom to his signatue, and is know as Sakura Yamakichibei. Ref. Haynes, Nihon Toso Kinko Dai Jiten H 11087.0 and H 11088.0; Wakayama, Toso Kodogu Meiji Taisei Vol. II, pages 295 & 296, Vol. III, page 134.
There are later tsuba signed as Yamakichibei, notably many by the first and second Iwata Norisuke. I believe that this is the work of Norisuke, and is priced as such. Of course if I am wrong, as I often am, this could be a jackpot for someone. $775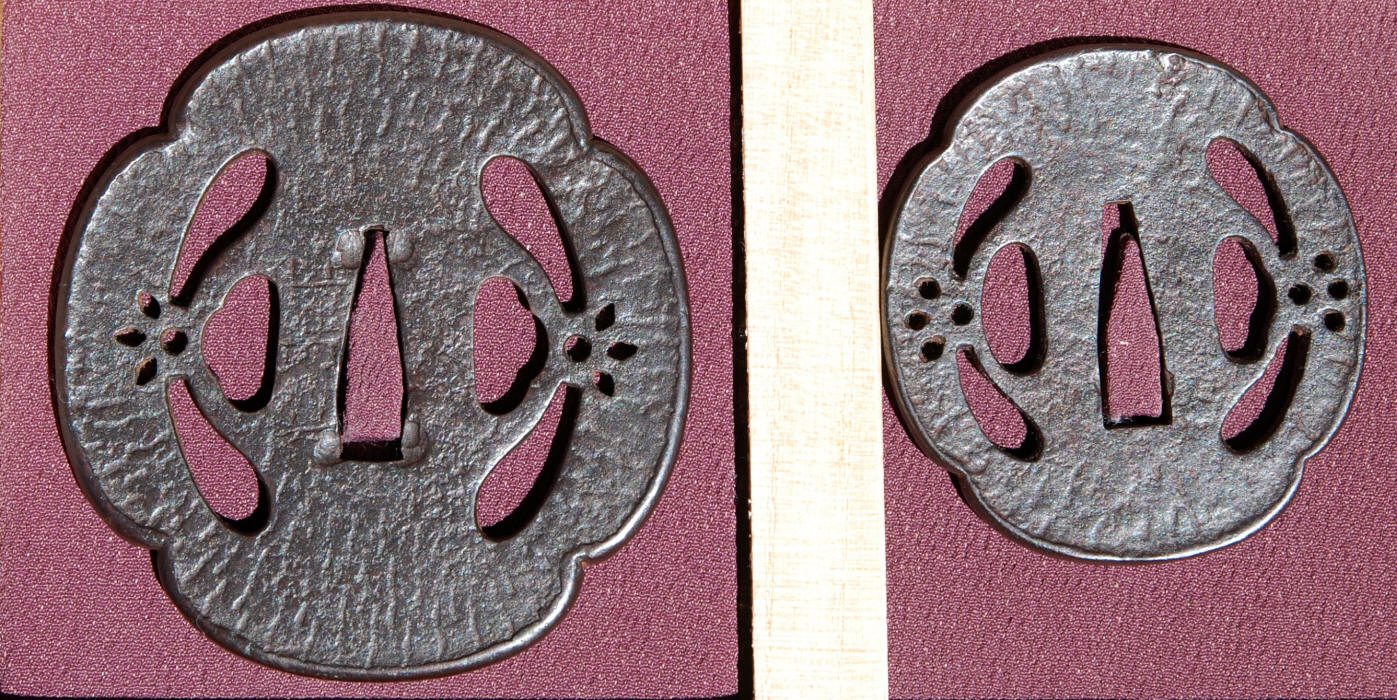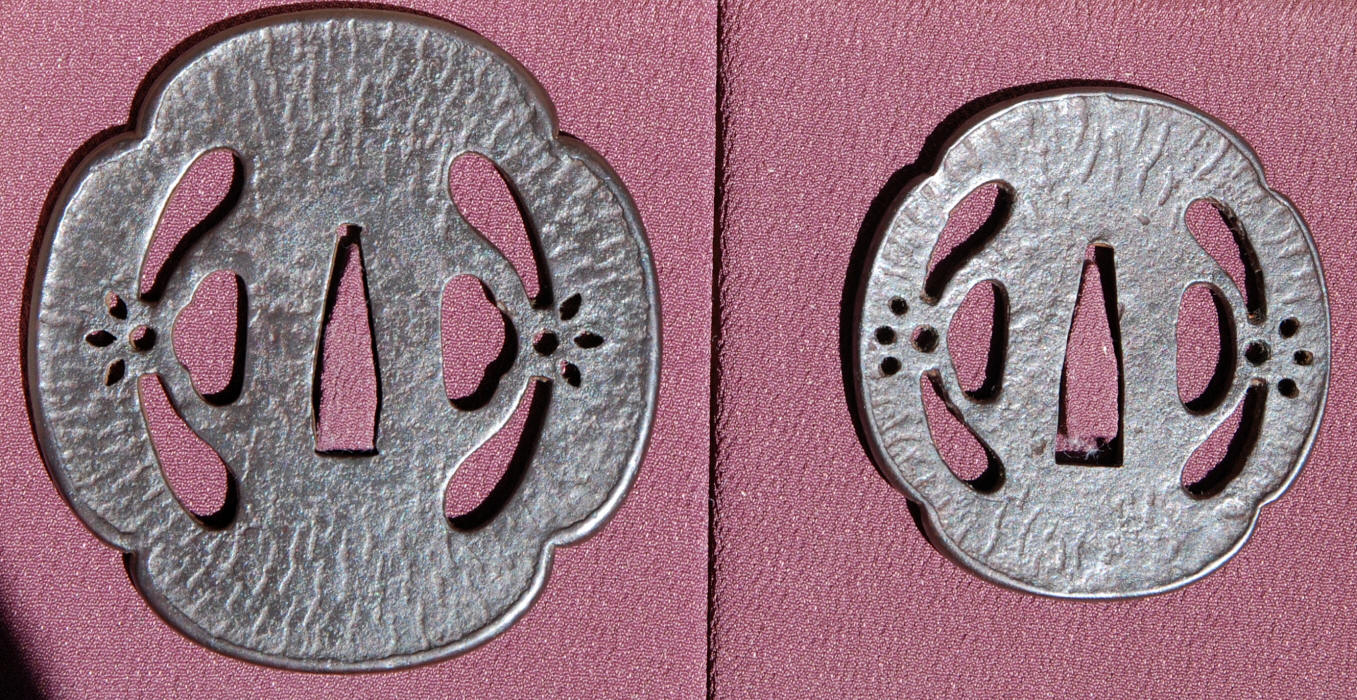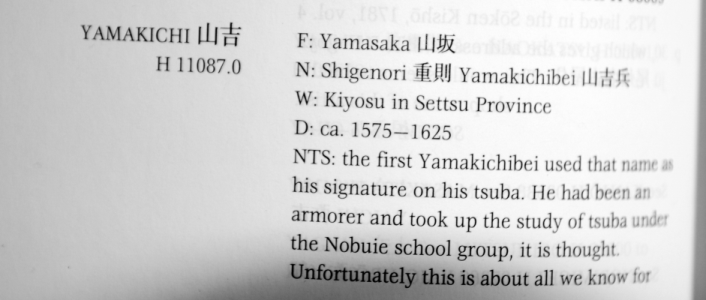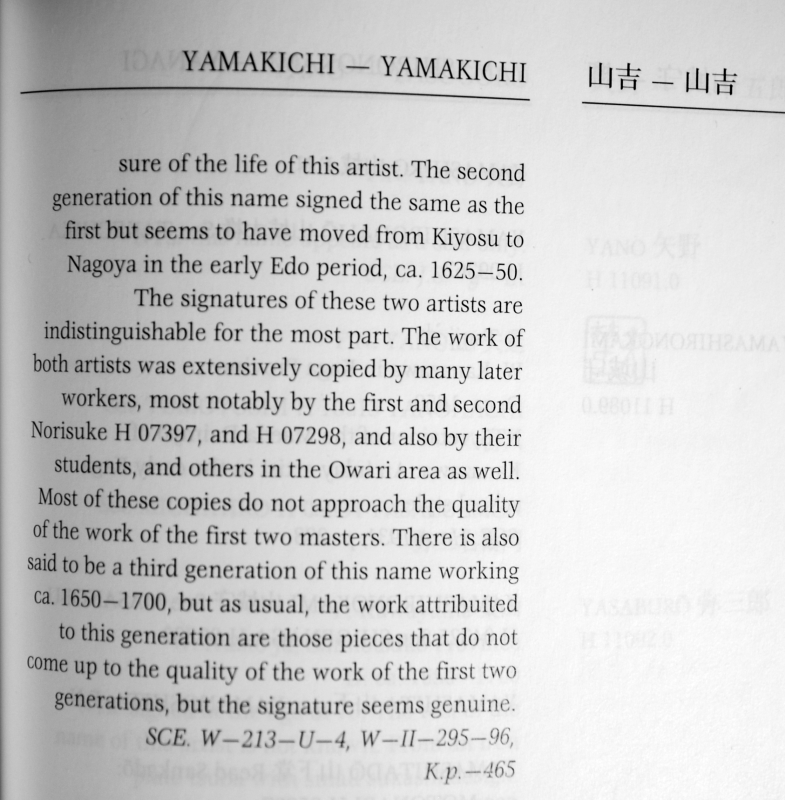 Yamakichibei - Nihon Toso Kinko Dai Jiten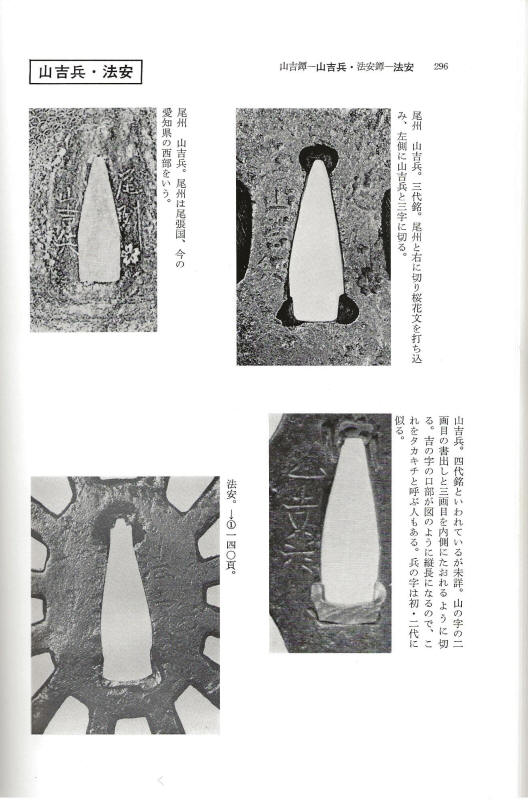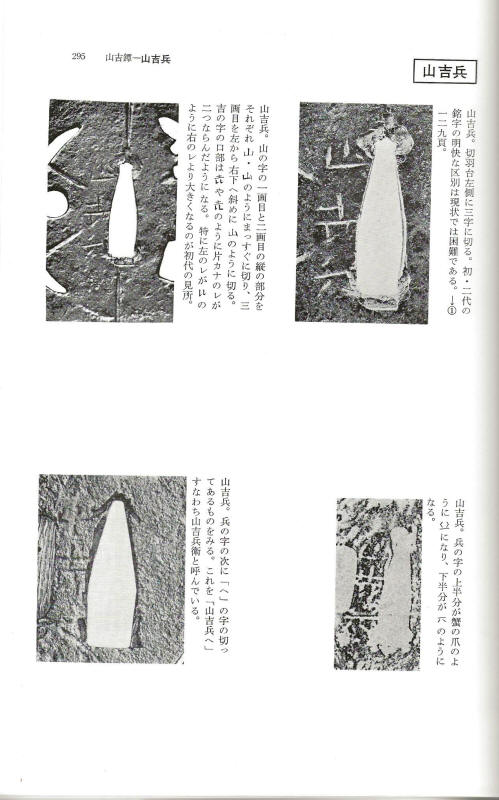 Yamakichibei - Toso Kodogu Meiji Taisei Vol II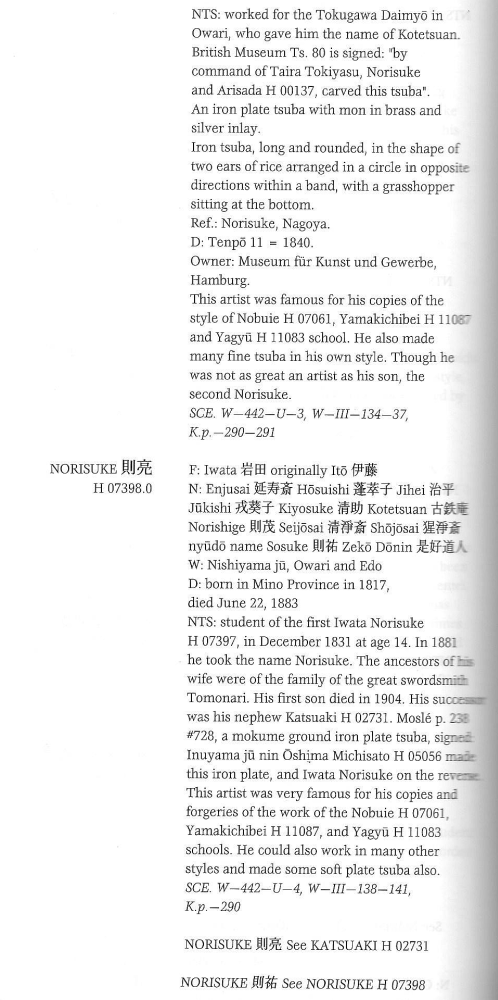 Norisuke - Nihon Toso Kinko Dai Jiten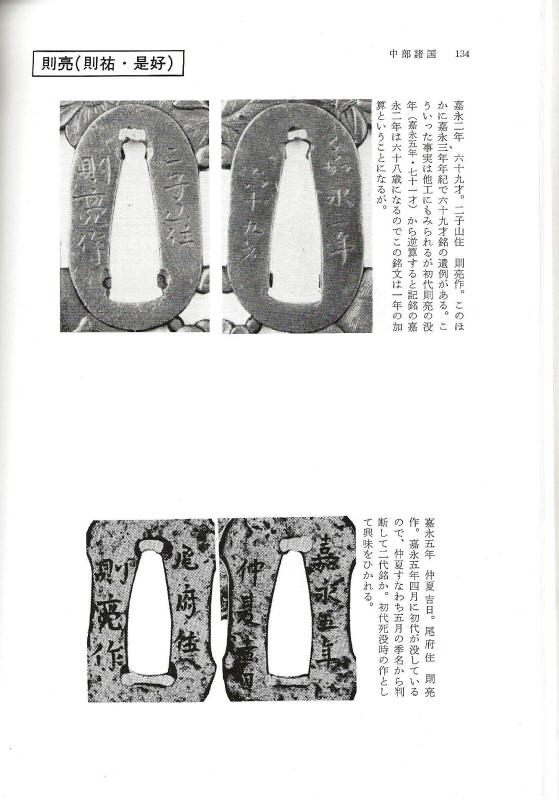 Iwata Norisuke - Toso Kodogu Meiji Taisei Vol III